Weekly Postings
Posted by Tessa Zindren on September 4th, 2020 Posted in: Weekly Postings

---
See something of interest? Please share our postings with colleagues in your institutions!
Spotlight
COVID-19 is an emerging, rapidly evolving situation.
Get the latest public health information from CDC: https://www.coronavirus.gov
Get the latest research information from NIH: https://www.nih.gov/coronavirus
National Health Observances: Looking for tools and materials to promote Health Insurance Enrollment Month or Healthy Aging Month? Check out the NNLM Community Engagement Network's National Health Observances page for premade slides, handouts, social media blurbs, and kits that support health programming throughout the year. September is also National Sickle Cell Awareness Month. For downloadable materials, videos, information regarding the latest advances and health resources on sickle cell disease, visit the HHS Office of Minority Health (OMH) website.
Upcoming Webinar on Health Misinformation: The speed with which information can spread on social media is astounding. In some cases, this allows for important information to be communicated quickly to massive audiences. However, misinformation can spread just as quickly as accurate information. What can you do to slow its spread? In this one-hour webinar hosted by NNLM MAR, guest speaker Dr. Leticia Bode will discuss misinformation on social media in general, how and why to correct it, and best practices for doing so. This webinar will take place on September 28 at 1:00 PM ET. Visit the class page for more details and to register.
Network of the National Library of Medicine News
2020-2021 NNLM PSR Funding Awards Recipients – Latitudes, the Newsletter from PSR
Seeking Input on Preliminary COVID-19 Vaccine Allocation Framework from the National Academies – SEA Currents
Exploring Environmental Health with the NNLM Reading Club: Environmental health plays a role in a host of social issues facing our society, from how to ensure drinking water is safe, to what kinds of risks we should take in our pursuit of fossil fuels, to how much we should rely on plastic as a cheap and convenient answer for logistical problems. The NNLM Reading Club September selections will spur conversations on environmental health with reliable and provocative information. You'll find the discussion guides, book & author information and more on the NNLM Reading Club's Environmental Health page.
NLM/NIH News
Subscribe to the NLM Technical Bulletin for the latest updates on NLM tools you may be using! The current issue announced that Genetics Home Reference merged with MedlinePlus.
NLM and NNLM Educational Opportunities
NNLM and NLM classes are free and open to all. Please feel free to share our training opportunities!
September 2020
Grey Literature Resources to Support Emergency Preparedness, Response and Recovery – September 9, 2:00-2:45 PM ET
Caring for the Mind: Providing Mental Health Information At Your Library – September 10, 3:00-4:00 PM ET
ClinicalTrials.gov: Results Reporting, Unique Evidence, and the Role of Medical Librarians – September 15, 1:00-2:00 PM ET
PubMed at the Public Library – MCR Webinar – September 15, 4:00-5:00 PM ET
Citizen Science & Libraries: Advance Alzheimer's Research Online Presentation and Q&A – September 16, 2:00-3:30 PM ET
"Because I See What You Do": How Microaggressions Undermine the Hope for Authenticity at Work – September 17, 1:00-2:00 PM ET
Cooking Virtually: Culinary Literacy Programming Online – September 17, 3:00-4:00 PM ET
National Library of Medicine Resources for Citizen Scientists – September 21, 1:00-2:00 PM ET
NNLM Reading Club Presents…We Live for the We with Dani McClain – September 22, 3:00-4:00 PM ET
Mental Health Awareness During COVID-19 – September 23, 2:00-3:00 PM ET
Operationalizing the CARE Principles for Indigenous Data Governance in Research Data Management (NNLM Research Data Management Webinar Series) – September 24, 2:00-3:00 PM ET
#CiteNLM Wikipedia Edit-a-thon Training – September 25, 2:00-3:00 PM ET
Correction of Health Misinformation on Social Media – September 28, 1:00-2:00 PM ET
Virtual Programs for Public Libraries – September 29, 2:00-3:00 PM ET
Citizen Science & Libraries: Advance Alzheimer's Research Online Presentation and Q&A – September 30, 2:00-3:30 PM ET
NNLM Resource Picks: PubMed Central – September 30, 3:00-4:00 PM ET
October 2020
How PubMed® Works: Introduction – October 1, 1:00-2:30 PM ET
Wikipedia + Libraries: NNLM – October 5-November 2
Effective Health Communication and Health Literacy: Understanding the Connection – October 6, 2:00-3:00 PM ET
Connections: Virtual Anti-loneliness Programs in the time of COVID-19 – October 7, 3:00-4:00 PM ET
How PubMed Works: Selection – October 8, 1:00-2:30 PM ET
Evaluating Health and Medical Information on Wikipedia – October 14, 2:00-3:00 PM ET
Health Statistics on the Web – October 15, 12:00-1:00 PM ET
On-Demand Learning
Looking for self-paced learning opportunities? Check out the classes below that are available to begin at any time! You can also watch recordings from past NNLM classes on a broad range of topics.
*Please note that the class registration system requires obtaining an NNLM account prior to registration. Learn how to register for classes from the NTO.
Other Items of Interest
Job Postings:
Instructional Services/Part-Time Librarian, Waynesburg University, Waynesburg, PA
Senior Leadership Opportunities, All of Us Research Program, Bethesda, MD
Supervisory Technical Information Specialist (DE), Montgomery County, MD
Supervisory Technical Information Specialist (MP), Montgomery County, MD
Seminar in Health Literacy Online – September 10-October 22, 2020 –  Offered by the Department of Public Health and Community Medicine at Tufts University; Course fees apply
Housing Options for Individuals with Disabilities – September 15, 10:00 AM-12:00 PM ET – Sponsored by ACHIEVA Family Trust
The Impact of Covid-19 on the Disability Community – September 24, 10:00 AM-12:00 PM ET – Sponsored by ACHIEVA Family Trust
Systematic Searching: Improving Effectiveness and Efficiency – September 24, 2:00-3:30 PM ET – Sponsored by MLA; $65 for members / $85 for non-members
Mental Health Advanced Directives – October 9, 10:00 AM-12:00 PM ET – Sponsored by ACHIEVA Family Trust
Librarians Are Teachers: Applying Theory to Help Adults Learn – October 13, 2:00-3:30 PM ET – Sponsored by MLA; $65 for members / $85 for non-members
Virtual Symposium: Advancing the Response to COVID-19: Sharing Promising Programs and Practices for Racial and Ethnic Minority Communities – September 17 – Hosted by the HHS Office of Minority Health (OMH)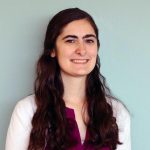 ABOUT Tessa Zindren
Email author View all posts by Tessa Zindren