October is Health Literacy Month!
Posted by Tessa Zindren on September 14th, 2020 Posted in: The MAReport
Tags: 2020 Issue 3
---
Since 1999, October has been designated as Health Literacy Month. Each year, organizations around the world offer programming and services related to raising awareness of important health literacy-related topics like navigating the health care system, locating trustworthy health information, effective provider-patient communication, and identifying health misinformation. This year, NNLM is offering several ways to actively engage in promoting health literacy in your library and community, or on a broader scale.
The sixth biannual #CiteNLM Wikipedia editing campaign will run for the month of October. This fall's campaign topic is Maternal and Child Health. No prior editing experience is required to participate in #CiteNLM! Join us for a training session on September 25 at 2 PM ET to learn more about our campaigns, Wikipedia's medical content, Wikipedia editing basics, and ways to join our campaigns to improve health information on Wikipedia, one of the most widely used sources of health information in the world. You can participate in #CiteNLM as an individual or host an affiliated event at your institution. We offer an Organizers' Guide to make hosting an editing event easy. Think creatively about ways to engage not just your library but your wider community in this activity! For instance, you might be interested in utilizing NNLM's Book Club materials on Black Maternal Health and then hosting an editing event to improve Wikipedia pages related to this topic or in tying an editing event into planned Health Literacy Month programming.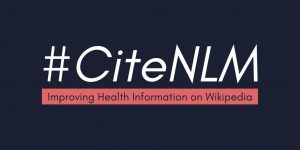 Leading up to the Fall #CiteNLM Campaign, the NNLM Wikipedia Working Group is also hosting a series of webinars aimed at Identifying and Combating Health Misinformation. The first installment on August 31 featured Brenda Linares, MLIS, MBA, AHIP, discussing COVID-19: Health Literacy and Misinformation in the LatinX Community. You can view the recording if you missed it! Please also join us for the next two installments in this series on September 28 and October 14: Correction of Health Misinformation on Social Media with Leticia Bode, PhD, and Evaluating Health and Medical Information on Wikipedia with Monika Sengul-Jones, PhD.
No matter how you celebrate Health Literacy Month, NNLM and NLM are here to support you with trustworthy and accessible health information resources, training, and programming.
---
Written by Kelsey Cowles, Academic Coordinator, for the Fall 2020 edition of The MAReport quarterly newsletter.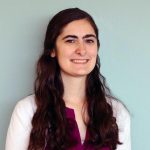 ABOUT Tessa Zindren
Email author View all posts by Tessa Zindren