NNLM MAR Professional Development Funding
Posted by Tessa Zindren on September 15th, 2020 Posted in: Funding

---
Members of the Network of the National Library of Medicine, Middle Atlantic Region (NNLM MAR), are encouraged to apply for professional development funding to take these courses!
MLA Instructor-Led Blended Courses in Expert Searching
Expert Searchers know they are never done developing and extending their expertise. MLA has brought together four popular search experts to offer three courses that will enable you to take your searching skills to new heights!
Advanced Search Techniques and Resources for Systematic Reviews and Other Evidence Syntheses
Julie Glanville & Carol Lefebvre
Live session dates: 10/7 & 10/20
Advanced Search Strategy Design for Complex Topics: Strategy Development Including Text Mining
Julie Glanville & Carol Lefebvre
Live session dates: 11/3 & 11/17
Effectiveness and Efficiency in Exhaustive Searches
Wichor Bramer & Melissa Rethlefsen
Live session dates: 1/14 & 1/28
The courses are expanded versions of face-to-face courses planned for MLA20. . . at lower cost and greater length than the originals.
The courses offer a small class experience
Seats are limited (20 students maximum)
Two live sessions plus readings, assignments, and discussions outside of the sessions
All live session times are 11:00 AM-1:30 PM ET
Each course is 8 MLA CE credits
Audience: These courses are for advanced searchers. Participants should have basic knowledge of databases (Boolean operators, thesaurus (MeSH) terms and syntax, and experience searching databases such as MEDLINE / PubMed.
Each course stands alone. Together, they constitute a powerful course of study in advanced searching.
To make it easy for you to take all three courses, we offer the Advanced Searching Instructor-Led Courses Series: Three courses: $750 Members, $1300 Non-members. The single course registration fee is: $300 Members, $525 Non-members
The three course option ends on 10/7, when the first course begins.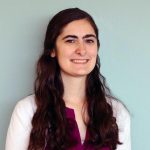 ABOUT Tessa Zindren
Email author View all posts by Tessa Zindren