Member Spotlight: The University of Pennsylvania's Biomedical Library
Posted by Tessa Zindren on October 6th, 2020 Posted in: The MAReport
Tags: 2020 Issue 3
---
The Biomedical Library at the University of Pennsylvania is a robust and mighty library. Offering an esteemed Systematic Review service and collaborating with faculty and students across all levels and fields, the Library staff are experts in their work. Please visit the website and check out the blog, Biomeditations.
Listed below are a few things currently happening at Biomed:
World Health Organization (WHO) MOOC
As Implementation Science has become a strategic interest of the School of Nursing at UPenn, Nursing Liaison Librarian Richard James began to build the Library's collection and resources in this area. During that effort, he learned of a World Health Organization-backed MOOC on Implementation Research. The TDR Implementation MOOC is a 5-week course which offers a certificate of completion for students who achieve a passing grade, and while it's strongly oriented to interventions around global diseases of poverty, the principles of Implementation Research are well presented and the course is somewhat rigorous. WHO offers the MOOC under institutional sponsorship of school and health programs at no cost. Considering there would be interest among our students and faculty, along with the potential to offer our international partners something of value, Richard approached UPenn's School of Nursing and the Center for Global Health about co-sponsoring and promoting the program. More than 300 students from 20 countries enrolled, with more than 100 of the enrolled students ultimately completing and passing the course. The Biomedical Library hopes that this experience will contribute to their skills and practice in the many and varied critical clinical and public health fields in which they serve.
Workshop: Using Adobe Illustrator for Scientific Images
Lexi Voss, Visualizationist, hosted a 2-hour online workshop on Illustrator, walking attendees through the basics of Adobe Illustrator to help them transform their research data into professional diagrams and figures. More than 500 faculty, students, and staff registered for the event. Lexi has taught many workshops on using both Illustrator and Photoshop for visualizing data.
Host of #CiteNLM Wikipedia Edit-a-thon
Aman Kaur, Community Health and Engineering Librarian, spearheaded the Biomedical Library's participation in NNLM's annual #CiteNLM Wikipedia Edit-a-thon. Having first learned of it at the 2019 MLA Conference, Aman thought it would be relevant and exciting event for Penn Libraries.
New Director: Hannah Rutledge, PhD, MLIS, AHIP
On June 1, 2020, the Biomedical Library welcomed Hannah Rutledge as the new director. Previously at Emory University's Woodruff Health Sciences Center Library, Hannah is excited to lead a highly experienced and innovative team, building on their existing expertise and insight. Her predecessor, Barbara Cavanaugh, accepted an expanded role as Assistant University Librarian for Health Sciences and STEM Libraries.
Biomedical Library begins a renovation
At the end of November, demolition will begin a 6-month renovation of the Library's main floor. New features will include: more natural light, an increased number of group study rooms, a collaborative classroom, a larger Historical Collections Conference room, a wide-open event space, and new staff offices. Improved features will include: a relaxation room, a mixed reality lab, a larger Historical Collections Conference Room, and an expanded Digital Fabrication Lab (where the poster and 3D printing are housed). A grand opening is slated for graduation weekend in May. After years of planning and fundraising, the Biomedical Library is thrilled to have this new space underway!
---
Written by Richard James, Nursing Liaison Librarian at the The University of Pennsylvania's Biomedical Library, for the Fall 2020 edition of The MAReport quarterly newsletter.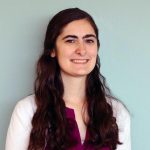 ABOUT Tessa Zindren
Email author View all posts by Tessa Zindren