COVID-19 Information Resources from NLM and Beyond
Posted by Tessa Zindren on October 12th, 2020 Posted in: The MAReport
Tags: 2020 Issue 3
---
As the primary contact for public health professionals and clinicians in the Middle Atlantic Region, I'd like to extend a thank you on behalf of MAR to public health workers, clinicians, and all those who are working to keep us safe during the coronavirus pandemic.
Several resources from NLM and NIH support the location of trustworthy information about COVID-19. Get the latest public health information from the Centers for Disease Control and Prevention and the latest research information from the National Institutes of Health. In addition, MedlinePlus, the National Library of Medicine's main resource for consumer health information, contains updated MedlinePlus health topics on COVID-19 in English and Spanish.
Helpful COVID-19 resources for professionals include:
If you'd like to learn more about NLM's COVID-19 activities and response, one great resource is the NLM Director's Blog. Recent articles include:
Are you interested in promoting correct information about COVD-19 on social media? If so, the COVID-19 social media resources webpage contains suggested posts on a range of topics, from the latest NIH research on COVID-19, to tips on social distancing, staying active, and more.
Other various open innovation initiatives and open science tools include:
---
Written by Erin Seger, Health Professions Coordinator, for the Fall 2020 edition of The MAReport quarterly newsletter.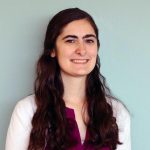 ABOUT Tessa Zindren
Email author View all posts by Tessa Zindren