Middle Atlantic Region Updates
Posted by Tessa Zindren on October 19th, 2020 Posted in: The MAReport
Tags: 2020 Issue 3
---
It is hard to believe that it has been five months since I sent a Special Message to NNLM MAR Members. At that time, the Network of the National Library of Medicine, Middle Atlantic Region staff had been working remotely for one month. Since then, a lot has changed (including our name!), but we still are working remotely to provide high quality and innovative services to our membership of 1,183 libraries and other organizations in New York, New Jersey, Pennsylvania and Delaware.
Here are some updates from your Regional Medical Library:
In August, we said goodbye to retiring Michelle Burda. Michelle was our main contact for hospital library staff and health literacy and emergency preparedness initiatives. Kelsey Cowles, NNLM MAR Academic Coordinator, is the new contact for hospital librarians.
This fall, we are hosting two "virtual" interns! Bennie Finch, MSW, and Jacqueline Fonseca-Ramos, MSW, are Master in Library and Information Science students from the University of Southern Connecticut.
We have partnered with SciStarter, All of Us, and public libraries across the country to offer virtual public Citizen Science events this summer and fall. It is not too late to join us!
In partnership with The Carpentries, the National Training Office is bringing core lessons of Library Carpentry virtually to NNLM. Library Carpentry focuses on building software and data skills within library and information-related communities. Their hands-on, approachable workshops empower people in a variety of roles to use software and data in their own work and support effective, efficient, reproducible practices. Learn more and apply now!
There have been a lot of changes to NLM products – keep up to date by subscribing to the Technical Bulletin.
We have funding! Last week we opened up two late-breaking funding opportunities. Rapid Response Virtual Professional Development enables individuals in the Middle Atlantic Region to expand professional knowledge and experience in data science or health information access/delivery through virtual professionals. Virtual Health Programming in Public Libraries Award funds virtual health programs for public library patrons that incorporate MedlinePlus and information about the All of Us Research Program.
Learn more about these and other updates from the National Library of Medicine and NNLM Middle Atlantic Region at our upcoming all-member NNLM MAR Update. The update will take place on November 5 from 10:00-10:45 AM ET. Registration is now open.
---
Written by Kate Flewelling, Executive Director, for the Fall 2020 edition of The MAReport quarterly newsletter.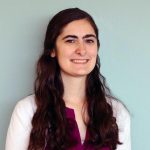 ABOUT Tessa Zindren
Email author View all posts by Tessa Zindren