Weekly Postings
Posted by Tessa Zindren on October 23rd, 2020 Posted in: Weekly Postings

---
See something of interest? Please share our postings with colleagues in your institutions!
Spotlight
COVID-19 is an emerging, rapidly evolving situation.
Get the latest public health information from CDC: https://www.coronavirus.gov
Get the latest research information from NIH: https://www.nih.gov/coronavirus
New Funding Opportunities! The Network of the National Library of Medicine, Middle Atlantic Region (NNLM MAR) is now accepting applications for two funding opportunities. Rapid Response Virtual Professional Development enables individuals in the Middle Atlantic Region to expand professional knowledge and experience in data science or health information access/delivery through virtual professionals. The Virtual Health Programming in Public Libraries Award funds virtual health programs for public library patrons that incorporate MedlinePlus and information about the All of Us Research Program. Read the full Request for Proposals for more details on eligibility, deadlines, and the application process.
NNLM MAR Updates: This quarter in the MAReport, Kate Flewelling gave an update on the Middle Atlantic Region. Learn more about these and other updates from the National Library of Medicine and NNLM MAR at our upcoming all-member MAR Update. The update will take place on November 5 from 10:00-10:45 AM ET. Registration is now open.
Save the date for the next NNLM Wikipedia Edit-a-thon, coming up on October 29, 2020! Follow #CiteNLM to get the latest details as they become available.
Network of the National Library of Medicine News
NNLM's Data Thesaurus Provides Key Tools for Data-Driven Exploration – Midwest Matters, from GMR
Meet our 2020 LIS Fall Development Awardees! – Blogadillo, News from SCR
Things that go Bump in the Night – NER Update
NIH MedlinePlus Magazine Fall 2020 Issue – Latitudes, the Newsletter from PSR
New on YouTube: Correction of Health Misinformation on Social Media, September 29, 2020, and HESPA II 2020 Curricular Mapping for Advancing Health Education Specialist Professionals Webinar, October 8, 2020
Funding Opportunity: The NNLM HIV/AIDS Coordination Center (NACC) recently announced the availability of funding for short-term outreach projects that focus on bringing HIV/AIDS health information resources to consumers. Awarded projects will start on November 9, 2020 and run through April 30, 2021. The maximum funding per award is $16,593.50. Please refer to the RFP for detailed information about NNLM membership, the online application process, and information required for the project proposal and budget. Applications are due by October 30, 2020.
NLM/NIH News
Subscribe to the NLM Technical Bulletin for the latest updates on NLM tools you may be using! The current issue announced that the PubMed Clinical Queries page will soon be updated with design and content changes.
NLM and NNLM Educational Opportunities
NNLM and NLM classes are free and open to all. Please feel free to share our training opportunities!
October 2020
Library Carpentry Workshop – October 29 & 30, 10:00 AM-6:00 PM ET
#CiteNLM Virtual Wikipedia Edit-a-thon – October 29, 1:00-3:00 PM ET
What's in a Data Story? Understanding the Basics of Data Storytelling – October 29, 4:00-5:00 PM ET
November 2020
Navigating the new PHDL Page – November 4, 3:00-4:00 PM ET
NNLM Middle Atlantic Region Update – November 5, 10:00-10:45 AM ET
Consumer Technology to Manage Personal Health Data – November 9-20, 2020
Navigating the new PHDL Page – November 10, 11:00 AM-12:00 PM ET
Partnering Together to Support Alzheimer's Caregivers in Diverse Communities – November 10, 3:00-4:00 PM ET
The Importance of Librarians in Building Health Literacy through Partnerships and Programs – November 11. 11:00 AM-12:00 PM ET
Library Carpentry Workshop – November 12 & 13, 10:00 AM-6:00 PM ET
Evaluating Information during COVID-19: Preprints, retractions, rumors and more – November 16, 12:00-1:00 PM ET
NNLM Reading Club Presents…Bill Sullivan, PhD, author of Pleased to Meet Me – November 17, 2:00-3:00 PM ET
Citizen Science & Libraries: Create Your Own Air Quality Sensor with CanAir.io – November 18, 2:00-3:30 PM ET
Crea tu propio sensor de calidad del aire con CanAir.io! – November 18, 4:00-5:00 PM ET
Rural Health Resources – November 19, 2:00-3:00 PM ET
DNA to Z: Direct-to-Consumer Genetic Testing – November 20, 2:00-3:00 PM ET
On-Demand Learning
Looking for self-paced learning opportunities? Check out the classes below that are available to begin at any time! You can also watch recordings from past NNLM classes on a broad range of topics.
Online Resources to Support Evidence-Based Practice on Population Health
*Please note that the class registration system requires obtaining an NNLM account prior to registration. Learn how to register for classes from the NTO.
Other Items of Interest
Job Postings:
A Year in the Life of Digital Healthcare Research: New Findings from AHRQ's DHR Program – AHRQ Views
Erich Meyerhoff Prize – Submissions due by November 1, 2020
Rittenhouse Award – Papers or projects must be received by November 1, 2020
Submit a Proposal for an MLA Webinar or Instructor-Led Course – Proposals due by November 1, 2020
The Haddon Matrix: A Systematic Approach for Public Health Emergency Preparedness and Response – October 26 & November 2, 11:00AM-12:00PM ET – Sponsored by the Mid-Atlantic Regional Public Health Training Center
The Impact of Skin Color and Ethnicity on Clinical Diagnosis and Research – October 28-December 2, 1:00-2:15 PM ET – Sponsored by the Skin of Color Society Foundation, NEJM Group, and VisualDx
Structural Racism and Racial Bias in Medicine – Wednesday, October 28
Hair Disorders in People of Color – Thursday, November 12
Pigmentary Disorders and Keloids – Wednesday, November 18
Covid-19 Comorbidities and Cutaneous Manifestations of Systemic Diseases in Adults and Children – Wednesday, December 2
Explore Your Identity to Improve Your Practice: An Introduction to Critical Health Sciences Librarianship – November 24, 2:00-3:30 PM ET – Sponsored by MLA; $65 for members / $85 for non-members
Grey (Literature) Matters: Searching for Preprint Sources – December 10, 2:00-3:30 PM ET – Sponsored by MLA; $65 for members / $85 for non-members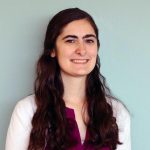 ABOUT Tessa Zindren
Email author View all posts by Tessa Zindren