Weekly Postings
Posted by Tessa Zindren on November 20th, 2020 Posted in: Weekly Postings

---
See something of interest? Please share our postings with colleagues in your institutions!
Spotlight
COVID-19 is an emerging, rapidly evolving situation.
Get the latest public health information from CDC: https://www.coronavirus.gov
Get the latest research information from NIH: https://www.nih.gov/coronavirus
Funding Opportunity: The Network of the National Library of Medicine, Middle Atlantic Region (NNLM MAR) is now accepting applications for Rapid Response Virtual Professional Development. This award enables individuals in the Middle Atlantic Region to expand professional knowledge and experience in data science or health information access/delivery through virtual professionals. You must submit your application at least 5 business days before the course/training and no later than March 1, 2021. Continuous reviews will take place for this award. The opportunity will close when funds are expended so early application is strongly encouraged.
Learn about Borderline Diabetes with My MedlinePlus: In the latest edition of the My MedlinePlus Newsletter you can learn about borderline diabetes, quitting smoke, GERD, and more! Subscribe to receive My MedlinePlus via email.
Network of the National Library of Medicine News
Teaming up to Strengthen Library-Community Connections – MCR News
Living on the Data Fringe: Vaccines on the Mind – MCR News
UCSF Receives NNLM PSR Subaward: "The San Francisco Bay Area's Response to the AIDS Epidemic: Digitizing and Providing Universal Access to Historical AIDS Records" – Latitudes, the Newsletter from PSR
Reflecting on the 2019 American Medical Informatics Association Meeting, A Year Later – Latitudes, the Newsletter from PSR
Getting the Most from NNLM: Public Health Part 3 – NER Update
NLM/NIH News
Subscribe to the NLM Technical Bulletin for the latest updates on NLM tools you may be using! The current issue announced that a new (CORE) Problem List Subset of SNOMED CT is available for download.
NLM and NNLM Educational Opportunities
NNLM and NLM classes are free and open to all. Please feel free to share our training opportunities!
November 2020
DNA to Z: Direct-to-Consumer Genetic Testing – November 20, 2:00-3:00 PM ET
December 2020
NNLM Resource Picks: Public Programming and NLM Traveling Exhibitions – December 2, 3:00-4:00 PM ET
Rise, Serve, Lead! America's Women Physicians – December 3, 2:00-3:00 PM ET
All of Us Research Program's Virtual Face-to-Face – December 7-9, 12:00-3:30 PM ET
DOCLINE for Health Sciences Libraries – December 8, 1:00-2:00 PM ET
PNR Rendezvous: Better On The Outside After Being Inside – Improving Health Literacy and Self-Care For Incarcerated Persons – December 9, 10:00-11:00 AM ET
Understanding the Power Human Behavior Wields in Our Lives – December 9, 11:00 AM-12:00 PM ET
Better than Best Practices: Inclusive Data Visualization – December 10, 2:00-3:00 PM ET
From Problem to Prevention: Evidence-Based Public Health – December 10, 2:00-3:00 PM ET
How to "Speak Data": Librarians as Public Data Ambassadors – December 15, 2:00-3:00 PM ET
The evolution of public health: Tackling tough questions and messy stuff – December 15, 4:00-5:00 PM ET
Citizen Science & Libraries: Help Develop RNA-based Medicines Online Presentation and Q&A – December 16, 2:00-3:30 PM ET
Food for Thought: Exploring Nutrition Information Resources – December 17, 3:00-4:00 PM ET
January 2021
Bioinformatics and Biology Essentials For Librarians: Databases, Tools, and Clinical Applications – January 4-April 9
Making Sense of Numbers: Understanding Risks and Benefits – January 14, 1:00-2:30 PM ET
Trauma Informed Approach in Libraries – January 21, 3:00-4:00 PM ET
PubMed Tips for Expert Searchers – January 27, 1:00-3:00 PM ET
On-Demand Learning
Looking for self-paced learning opportunities? Check out our list of on-demand classes that are available to begin at any time! You can also watch recordings from past NNLM classes on a broad range of topics.
*Please note that the class registration system requires obtaining an NNLM account prior to registration. Learn how to register for classes from the NTO.
Other Items of Interest
Job Postings:
From Historical Sources to Datasets: A Preview of DataScribe – Roy Rosenzweig Center for History and New Media (RRCHNM)
Explore Your Identity to Improve Your Practice: An Introduction to Critical Health Sciences Librarianship – November 24, 2:00-3:30 PM ET – Sponsored by MLA; $65 for members / $85 for non-members
Covid-19 Comorbidities and Cutaneous Manifestations of Systemic Diseases in Adults and Children – December 2, 1:00-2:15 PM ET – Sponsored by the Skin of Color Society Foundation, NEJM Group, and VisualDx
Grey (Literature) Matters: Searching for Preprint Sources – December 10, 2:00-3:30 PM ET – Sponsored by MLA; $65 for members / $85 for non-members
---
MAR Postings is a comprehensive weekly news series authored by the Network of the National Library of Medicine, Middle Atlantic Region (NNLM MAR)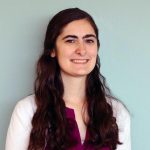 ABOUT Tessa Zindren
Email author View all posts by Tessa Zindren