Weekly Postings
Posted by Tessa Zindren on December 4th, 2020 Posted in: Weekly Postings

---
See something of interest? Please share our postings with colleagues in your institutions!
Spotlight
COVID-19 is an emerging, rapidly evolving situation.
Get the latest public health information from CDC: https://www.coronavirus.gov
Get the latest research information from NIH: https://www.nih.gov/coronavirus
Funding Opportunity: The Network of the National Library of Medicine Pacific Southwest Region (NNLM PSR) is offering a professional development award dedicated to Library and Information Science (LIS) students who identify as Black, Indigenous, and/or People of Color (BIPOC). The award will pair the student in an ALA-accredited program with a BIPOC librarian working in a health sciences position or providing health information. The award provides up to $2,000 for students to participate in meetings, conference sessions, conduct a research project, and other activities designed for them to learn the importance of health information outreach and services conducted by health sciences librarians. Read the recent blog post published by NNLM PSR about the award and visit the funding opportunity page to learn more.  Note: This award is open for all BIPOC LIS students nationwide.
Upcoming Webinar on Evidence-Based Public Health: Curious about evidence-based public health (EBPH) but not sure where to start? This class will explain the basics of evidence-based public health (EBPH) and highlight essentials of the EBPH process such as identifying the problem, forming a question, searching the literature, and evaluating the intervention. This webinar will take place on December 10 at 2:00 PM ET. Visit the class page for more details and to register.
Network of the National Library of Medicine News
Explore Inherited Diseases with the NNLM Reading Club: We inherit many things from the people who went before us – our physical characteristics, aspects of our personality and, sometimes, our health. December's Reading Club selections discuss inherited diseases, focusing specifically on cystic fibrosis, sickle-cell disease, and cancer caused by the BRCA mutation. To learn more about these books and their authors – and to find related information from the National Library of Medicine and other authoritative sources – visit NNLM Reading Club's Inherited Diseases page.
PubMed Tip: Clinical Queries – The Dragonfly, News from the Northwest and Beyond, by PNR
Free Printable Posters and Resources Related to COVID-19 for Libraries and their Patrons – Midwest Matters, from GMR
Consumer Health Minute: Holiday Safety – The Dragonfly, News from the Northwest and Beyond, by PNR
Celebrate Citizen Science All Year-round – MCR News
World AIDS Day and New HIV/AIDS Info Outreach Funding Opportunity – Latitudes, the Newsletter from PSR
Project Showcase: Adaptive Cycling – NER Update
RDM Snippets: Working with Data – NER Update
New on YouTube: Partnering Together to Support Alzheimer's Caregivers in Diverse Communities, November 10, 2020
NLM/NIH News
Subscribe to the NLM Technical Bulletin for the latest updates on NLM tools you may be using! The current issue lists the notable data changes made to MEDLINE during the National Library of Medicine (NLM) annual maintenance known as Year-End Processing (YEP) for 2021.
NLM and NNLM Educational Opportunities
NNLM and NLM classes are free and open to all. Please feel free to share our training opportunities!
December 2020
All of Us Research Program's Virtual Face-to-Face – December 7-9, 12:00-3:30 PM ET
DOCLINE for Health Sciences Libraries – December 8, 1:00-2:00 PM ET
PNR Rendezvous: Better On The Outside After Being Inside – Improving Health Literacy and Self-Care For Incarcerated Persons – December 9, 10:00-11:00 AM ET
Understanding the Power Human Behavior Wields in Our Lives – December 9, 11:00 AM-12:00 PM ET
All Health Is Not Created Equal: Where You Live Matters – December 9, 12:00-1:00 PM ET
Better than Best Practices: Inclusive Data Visualization – December 10, 2:00-3:00 PM ET
From Problem to Prevention: Evidence-Based Public Health – December 10, 2:00-3:00 PM ET
How to "Speak Data": Librarians as Public Data Ambassadors – December 15, 2:00-3:00 PM ET
The evolution of public health: Tackling tough questions and messy stuff – December 15, 4:00-5:00 PM ET
Citizen Science & Libraries: Help Develop RNA-based Medicines Online Presentation and Q&A – December 16, 2:00-3:30 PM ET
Food for Thought: Exploring Nutrition Information Resources – December 17, 3:00-4:00 PM ET
January 2021
Beyond an Apple a Day: Providing Consumer Health Information at Your Library – January 8-Feburary 4
Wellness in the Library Workplace – January 11-24
Making Sense of Numbers: Understanding Risks and Benefits – January 14, 1:00-2:30 PM ET
NNLM Reading Club Presents…an afternoon with Alfredo Quinones-Hinojosa, M.D. – January 14, 3:00-4:00 PM ET
Trauma Informed Approach in Libraries – January 21, 3:00-4:00 PM ET
PubMed Tips for Expert Searchers – January 27, 1:00-3:00 PM ET
Substance Use Disorder Treatment in the Time of COVID – January 28, 2:00-3:00 PM ET
On-Demand Learning
Looking for self-paced learning opportunities? Check out our list of on-demand classes that are available to begin at any time! You can also watch recordings from past NNLM classes on a broad range of topics.
*Please note that the class registration system requires obtaining an NNLM account prior to registration. Learn how to register for classes from the NTO.
Other Items of Interest
Job Postings:
OP-ED: The Power of Trust and Truth – Black Press USA
AHRQ and Google Partner to Help Patients Plan for Medical Visits – AHRQ Views
Grey (Literature) Matters: Searching for Preprint Sources – December 10, 2:00-3:30 PM ET – Sponsored by MLA; $65 for members / $85 for non-members
---
MAR Postings is a comprehensive weekly news series authored by the Network of the National Library of Medicine, Middle Atlantic Region (NNLM MAR)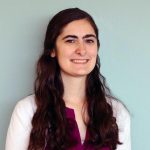 ABOUT Tessa Zindren
Email author View all posts by Tessa Zindren