Weekly Postings
Posted by Tessa Zindren on December 18th, 2020 Posted in: Weekly Postings

---
See something of interest? Please share our postings with colleagues in your institutions!
Spotlight
COVID-19 is an emerging, rapidly evolving situation.
Get the latest public health information from CDC: https://www.coronavirus.gov
Get the latest research information from NIH: https://www.nih.gov/coronavirus
NLM Resource Update: Currently, NLM is not updating the Disaster Information Management Research Center (DIMRC) website, and is limiting updates to the Disaster Lit database to COVID-19 related data collection tools found in the DR2. NLM is no longer adding links to other new disaster-related information. The content of select resources from Disaster Lit will be digitized and made available through Digital Collections and Bookshelf.
Improve Your Mental Health During the Holidays with My MedlinePlus: In the latest edition of the My MedlinePlus Newsletter you can learn about improving your mental health during the holidays, treating menopause symptoms, and get a recipe for crispy parmesan baked fish! Subscribe to receive My MedlinePlus via email.
Network of the National Library of Medicine News
NNLM CHIS Learning Plan – SEA Currents
NNLM PSR Student Experience During COVID-19 – Latitudes, the Newsletter from PSR
Living on the Data Fringe: Big Data, Small Data, Thick Data, Oh My … – MCR News
Post-Acute Sequelae of COVID-19 – NER Update
New on YouTube: DNA to Z: Direct-to-Consumer Genetic Testing, November 20, 2020
NLM/NIH News
Funding Opportunity:

Oak Ridge Associated Universities (ORAU) in support of the National Library of Medicine (NLM) recently announced the solicitation of proposals from organizations and libraries to design and conduct projects that will improve access to HIV/AIDS related health information for patients, the affected community, and their caregivers. The deadline to submit proposals is December 28 at 2:00 PM ET. For more information, visit the Request for Proposal.

DOCLINE: Connecting Medical Libraries for 35 Years  – NLM Musings from the Mezzanine, Innovations in Health Information from the Director of the U.S. National Library of Medicine

NLM Collections Tour: Epidemics – Circulating Now, from the Historical Collections of the National Library of Medicine

New Online Resource Shows How You Can Help to Fight COVID-19 – NIH Director's Blog

A Close-up of COVID-19 in Lung Cells – NIH Director's Blog

NIH Participating in Smart Health and Biomedical Research Interagency Program with National Science Foundation – DataScience@NIH, Driving Discovery Through Data

Subscribe to the NLM Technical Bulletin for the latest updates on NLM tools you may be using! The current issue announced that the newly maintained MEDLINE for 2021 MeSH is now available in PubMed.
NLM and NNLM Educational Opportunities
NNLM and NLM classes are free and open to all. Please feel free to share our training opportunities!
December 2020
Evaluation Pathways: 5 Steps to Evaluation – December 18, 2:00-3:00 PM ET
January 2021
Beyond the Binary: Health Resources for Sexual and Gender Minorities – January 4-February 1
Yoga as an Act of Self-care for Librarians – January 7, 2:00-3:00 PM ET
Evaluation Pathways: K-12 Health – January 8, 2:00-3:00 PM ET
Wellness in the Library Workplace – January 11-24
Bringing Public Health and Public Libraries Together – January 12, 2:00-3:00 PM ET
Scholarly Communication in Academic Libraries: An ever changing landscape of responsibilities – January 13, 11:00 AM-12:00 PM ET
2021 MeSH Highlights – January 13, 1:00-2:00 PM ET
Making Sense of Numbers: Understanding Risks and Benefits – January 14, 1:00-2:30 PM ET
NNLM Reading Club Presents…an afternoon with Alfredo Quinones-Hinojosa, M.D. – January 14, 3:00-4:00 PM ET
2021 MeSH Changes and PubMed Searching – January 15, 1:00-2:30 PM ET
Evaluation Pathways: LGBTQIA+ Health – January 15, 2:00-3:00 PM ET
Identifying the Gaps: the Status of Data Management Education in Doctoral Nursing Programs – January 19, 3:00-4:00 PM ET
Trauma Informed Approach in Libraries – January 21, 3:00-4:00 PM ET
Evaluation Pathways: Race & Ethnicity – January 22, 2:00-3:00 PM ET
PubMed Tips for Expert Searchers – January 27, 1:00-3:00 PM ET
Substance Use Disorder Treatment in the Time of COVID – January 28, 2:00-3:00 PM ET
Evaluation Pathways: Rural Health – January 29, 2:00-3:00 PM ET
On-Demand Learning
Looking for self-paced learning opportunities? Check out our list of on-demand classes that are available to begin at any time! You can also watch recordings from past NNLM classes on a broad range of topics.
*Please note that the class registration system requires obtaining an NNLM account prior to registration. Learn how to register for classes from the NTO.
Other Items of Interest
Job Postings:
What are COVID archivists keeping for tomorrow's historians? – Nature
Expanding Telemedicine in the Age of COVID-19 – AHRQ Views
Mental Health and COVID-19 – January 13, 12:00-1:00 PM ET – Sponsored by the Institute for Healthcare Advancement (IHA)
Expand Your Research Impact Services – January 28, 2:00-3:30 PM ET – Sponsored by MLA; $65 for members / $85 for non-members
Introduction to Evaluating Public Datasets using FAIR Data Principles – February 16, 2:00-3:30 PM ET – Sponsored by MLA; $65 for members / $85 for non-members
SOPHE 2021dX Annual Conference – April 6-9, 2021 – Sponsored by SOPHE. Note: Early bird registration ends Saturday, December 19.
---
MAR Postings is a comprehensive weekly news series authored by the Network of the National Library of Medicine, Middle Atlantic Region (NNLM MAR)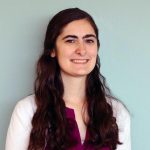 ABOUT Tessa Zindren
Email author View all posts by Tessa Zindren