Weekly Postings
Posted by Tessa Zindren on January 8th, 2021 Posted in: Weekly Postings

---
See something of interest? Please share our postings with colleagues in your institutions!
Spotlight
COVID-19 is an emerging, rapidly evolving situation.
Get the latest public health information from CDC: https://www.coronavirus.gov
Get the latest research information from NIH: https://www.nih.gov/coronavirus
NLM Resource Update: Do you login to NCBI to use MyNCBI, SciENcv, or MyBibliography? Do you submit data to NCBI? If so, you'll want to read further to get a first glimpse at some important changes to NCBI accounts that will be coming in 2021. In brief, NCBI will be transitioning to federated account credentials. NCBI-managed credentials are the username and password you set at NCBI — these will be going away. Federated account credentials are those set through eRA Commons, Google, or a university or institutional point of access. Read the NCBI Insights blog post for more information on the changes.
Network of the National Library of Medicine News
A Resilient New Year with the NNLM Reading Club: The New Year is a celebration of new beginnings.  This may be especially true as we welcome 2021, which we hope will be a resilient New Year. In Resilient: How to Grow an Unshakable Core of Calm, Strength, and Happiness, New York Times bestselling author Dr. Rick Hanson provides a roadmap to develop resilience. In a society that is so often toxic and unwelcoming, Dr. Anneliese A. Singh, Tulane University's first Associate Provost for Diversity and Faculty Development and a prolific author, offers skills to gain resilience in The Queer and Transgender Resilience Workbook. Noted Black mental health expert, Dr. Rheeda Walker, illuminates how to attain what she describes as "psychological fortitude" in The Unapologetic Guide to Black Mental Health: Navigate an Unequal System, Learn Tools for Emotional Wellness, and Get the Help you Deserve. Each of us can benefit from cultivating resilience, so let's make 2021 a resilient New Year! To learn more about these books and their authors – and to find related helpful information from the National Library of Medicine and other authoritative sources – visit NNLM Reading Club's Mental Health Resilience page.
Minds Matter NOLA Event – Guest Blog Post by Porcha Grigsby – Blogadillo, News from SCR
Consumer Health Minute: New Dietary Guidelines – The Dragonfly, News from the Northwest and Beyond, by PNR
NIH HEAL Initiative Workshop on Myofascial Pain – NER Update
Advancing Science Through Citizen Science Games – MCR News
Instructor Training from The Carpentries and NNLM – NTO News
MCSTAP: Guidance for Clinicians Treating Substance Use Disorder, Pain or Both – NER Update
The Past and Understanding the Present: NLM's History of Medicine Division – NER Update
New on YouTube: From Problem to Prevention: Evidence-Based Public Health, December 10, 2020
NLM/NIH News
NIH News in Health:

Read the January 2021 issue, featuring, "Feeling Stressed? Ways to Improve Your Well-Being," and, "Staying Safe From Sepsis: Preventing Infections and Improving Survival."

Upcoming Training Opportunity: University-based Training for Research Careers in Biomedical Informatics and Data Science – NLM Musings from the Mezzanine, Innovations in Health Information from the Director of the U.S. National Library of Medicine

Defoe and the Plague Year – Circulating Now, from the Historical Collections of the National Library of Medicine

Founding and Future: 50 Years of the NIAAA – Circulating Now, from the Historical Collections of the National Library of Medicine

DNA Base Editing May Treat Progeria, Study in Mice Shows – NIH Director's Blog

Subscribe to the NLM Technical Bulletin for the latest updates on NLM tools you may be using! The current issue announced the RxNorm January monthly release.
NLM and NNLM Educational Opportunities
NNLM and NLM classes are free and open to all. Please feel free to share our training opportunities!
January 2021
Evaluation Pathways: K-12 Health – January 8, 2:00-3:00 PM ET
Bringing Public Health and Public Libraries Together – January 12, 2:00-3:00 PM ET
Scholarly Communication in Academic Libraries: An ever changing landscape of responsibilities – January 13, 11:00 AM-12:00 PM ET
2021 MeSH Highlights – January 13, 1:00-2:00 PM ET
Making Sense of Numbers: Understanding Risks and Benefits – January 14, 1:00-2:30 PM ET
NNLM Reading Club Presents…an afternoon with Alfredo Quinones-Hinojosa, M.D. – January 14, 3:00-4:00 PM ET
Evaluation Pathways: LGBTQIA+ Health – January 15, 2:00-3:00 PM ET
Identifying the Gaps: the Status of Data Management Education in Doctoral Nursing Programs – January 19, 3:00-4:00 PM ET
Trauma Informed Approach in Libraries – January 21, 3:00-4:00 PM ET
Evaluation Pathways: Race & Ethnicity – January 22, 2:00-3:00 PM ET
Filling Your Cup During COVID: Self-Care Practices in Librarianship – January 26, 2:00-3:00 PM ET
Substance Use Disorder Treatment in the Time of COVID – January 28, 2:00-3:00 PM ET
Evaluation Pathways: Rural Health – January 29, 2:00-3:00 PM ET
February 2021
Concrete Recommendations for Cutting Through Misinformation During the COVID-19 Pandemic – February 2, 1:00-2:00 PM ET
Self-Care During Stressful Times – February 3, 12:00-1:00 PM ET
Health and Wellness @ the Library: The Essentials of Providing Consumer Health Services – February 8-March 5
Big Data in Healthcare: Exploring Emerging Roles – February 15-March 26
Effective Health Communication and Health Literacy: Understanding the Connection – February 16, 1:00-2:00 PM ET
On-Demand Learning
Looking for self-paced learning opportunities? Check out our list of on-demand classes that are available to begin at any time! You can also watch recordings from past NNLM classes on a broad range of topics.
*Please note that the class registration system requires obtaining an NNLM account prior to registration. Learn how to register for classes from the NTO.
Other Items of Interest
Job Postings:
Instructional Services/Part-Time Librarian, Waynesburg University, Waynesburg, PA
Assistant Director, Regional Medical Library, University of Washington, Seattle, WA
Paterno Family Librarian for Literature, Pennsylvania State University, University Park, PA
For AHRQ in 2020, an Unforgettable Year of Daunting Challenges and Vital Accomplishments – AHRQ Views
Mental Health and COVID-19 – January 13, 12:00-1:00 PM ET – Sponsored by the Institute for Healthcare Advancement (IHA)
Expand Your Research Impact Services – January 28, 2:00-3:30 PM ET – Sponsored by MLA; $65 for members / $85 for non-members
Introduction to Evaluating Public Datasets using FAIR Data Principles – February 16, 2:00-3:30 PM ET – Sponsored by MLA; $65 for members / $85 for non-members
#PreprintsInThePublicEye: Challenges and Solutions in an Age of Misinformation Event – January 14, 11:00 AM-1:30 PM ET – Sponsored by ASAPbio
SOPHE 2021dX Annual Conference – April 6-9, 2021 – Sponsored by SOPHE
---
MAR Postings is a comprehensive weekly news series authored by the Network of the National Library of Medicine, Middle Atlantic Region (NNLM MAR)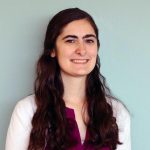 ABOUT Tessa Zindren
Email author View all posts by Tessa Zindren