Weekly Postings
Posted by Tessa Zindren on January 15th, 2021 Posted in: Weekly Postings

---
See something of interest? Please share our postings with colleagues in your institutions!
Spotlight
COVID-19 is an emerging, rapidly evolving situation.
Get the latest public health information from CDC: https://www.coronavirus.gov
Get the latest research information from NIH: https://www.nih.gov/coronavirus
Citizen Science Month in Your Library or Community-Based Organization: Citizen Science Month (April 2021) is a great time to bring citizen science — public engagement in real scientific research — to your library or community-based organization (CBO). Join this webinar on January 22 at 2:00 PM ET to learn about Citizen Science Month featured projects and resources showcased by SciStarter, Arizona State University, the Network of the National Library of Medicine, the All of Us Research program, and other champions of Citizen Science Month. Register here: https://scistarter.org/citizen-science-month-in-your-library-or-community
Network of the National Library of Medicine News
Self-learning Source: COVID-19 Vaccines – The Dragonfly, News from the Northwest and Beyond, by PNR
NNLM's Data Thesaurus Provides Key Tools for Data-Driven Exploration – NER Update
New NNLM On-Demand Course: Consumer Health Collection Management – SEA Currents
Meet our BIPOC LIS Student Awardees! – Latitudes, the Newsletter from PSR
NLM/NIH News
NIH Central COVID-19 Website: Want access to the latest COVID-19 research information? The new NIH COVID-19 website is your best resource for research news, funding opportunities, and open ClinicalTrials.
Building a Diverse Genomics Workforce: The National Human Genome Research Institute has released a new action agenda to make sure the genomics workforce represents our diverse human population. Visit their web page to read more about NHGRI's goals, implementation strategies and first steps to make a diverse workforce by 2030.
MedlinePlus Connect: 10 Years of Linking Electronic Health Records to Consumer Health Information – NLM Musings from the Mezzanine, Innovations in Health Information from the Director of the U.S. National Library of Medicine
Behind the Camera: World Health Organization Photographers – Circulating Now, from the Historical Collections of the National Library of Medicine
What A Year It Was for Science Advances! – NIH Director's Blog
Taking a Closer Look at COVID-19's Effects on the Brain – NIH Director's Blog
Subscribe to the NLM Technical Bulletin for the latest updates on NLM tools you may be using! The current issue announced the RxNorm January monthly release.
NLM and NNLM Educational Opportunities
NNLM and NLM classes are free and open to all. Please feel free to share our training opportunities!
January 2021
Evaluation Pathways: LGBTQIA+ Health – January 15, 2:00-3:00 PM ET
Identifying the Gaps: the Status of Data Management Education in Doctoral Nursing Programs – January 19, 3:00-4:00 PM ET
Trauma Informed Approach in Libraries – January 21, 3:00-4:00 PM ET
Artificial Intelligence (AI) Ethics and Bias Mitigation – January 22, 11:00 AM-12:00 PM ET
Evaluation Pathways: Race & Ethnicity – January 22, 2:00-3:00 PM ET
Citizen Science Month in Your Library or Community-Based Organization – January 22, 2:00-3:00 PM ET
Filling Your Cup During COVID: Self-Care Practices in Librarianship – January 26, 2:00-3:00 PM ET
Substance Use Disorder Treatment in the Time of COVID – January 28, 2:00-3:00 PM ET
Evaluation Pathways: Rural Health – January 29, 2:00-3:00 PM ET
February 2021
Concrete Recommendations for Cutting Through Misinformation During the COVID-19 Pandemic – February 2, 1:00-2:00 PM ET
Self-Care During Stressful Times – February 3, 12:00-1:00 PM ET
Moving Beyond User Satisfaction Surveys: Best Practices for Collecting User Feedback – February 4, 1:30-2:30 PM ET
Health and Wellness @ the Library: The Essentials of Providing Consumer Health Services – February 8-March 5
SCR CONNECTions: Public Libraries Respond to the Opioid Crisis with Their Community – February 10, 11:00 AM-12:00 PM ET
Big Data in Healthcare: Exploring Emerging Roles – February 15-March 26
Effective Health Communication and Health Literacy: Understanding the Connection – February 16, 1:00-2:00 PM ET
PNR Rendezvous: Serving Library Users with Mental Illness: A Crash Course on Controlling Clashes – February 17, 4:00-5:00 PM ET
Providing Multilingual and Multicultural Health Information – February 22-March 22
Activate, Collaborate, and Educate: Health Outreach and Programming in Your Community – February 23, 2:00-3:00 PM ET
NLM's History of Medicine Division: A Research Collection of Rare Medical Materials – February 24, 3:00-4:00 PM ET
On-Demand Learning
Looking for self-paced learning opportunities? Check out our list of on-demand classes that are available to begin at any time! You can also watch recordings from past NNLM classes on a broad range of topics.
*Please note that the class registration system requires obtaining an NNLM account prior to registration. Learn how to register for classes from the NTO.
Other Items of Interest
Job Postings:
Instructional Services/Part-Time Librarian, Waynesburg University, Waynesburg, PA
Assistant Director, Regional Medical Library, University of Washington, Seattle, WA
Paterno Family Librarian for Literature, Pennsylvania State University, University Park, PA
Defining the New AHRQ: A Race for 21st Century Care – AHRQ Views
Submit a Proposal for a Webinar or Instructor-Led Course – Medical Library Association (MLA)
Expand Your Research Impact Services – January 28, 2:00-3:30 PM ET – Sponsored by MLA; $65 for members / $85 for non-members
Introduction to Evaluating Public Datasets using FAIR Data Principles – February 16, 2:00-3:30 PM ET – Sponsored by MLA; $65 for members / $85 for non-members
SOPHE 2021dX Annual Conference – April 6-9, 2021 – Sponsored by SOPHE
---
MAR Postings is a comprehensive weekly news series authored by the Network of the National Library of Medicine, Middle Atlantic Region (NNLM MAR)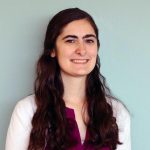 ABOUT Tessa Zindren
Email author View all posts by Tessa Zindren