Weekly Postings
Posted by Tessa Zindren on January 29th, 2021 Posted in: Weekly Postings

---
See something of interest? Please share our postings with colleagues in your institutions!
Spotlight
COVID-19 is an emerging, rapidly evolving situation.
Get the latest public health information from CDC: https://www.coronavirus.gov
Get the latest research information from NIH: https://covid19.nih.gov/
Love Data Week: This February 8-12, in celebration of International Love Data Week, NNLM is spotlighting four experts on various aspects of open data for a week of learning and sharing in the spirit of "open." The event will feature four 30-minute "coffee chat" sessions with guest speakers throughout the week and a moderated panel discussion with all speakers on Friday. Registration is now open for each session.
Focus Group Opportunity: The Game of Health was developed to provide public libraries with a fun interactive game to introduce patrons to trusted health information resources. NNLM has been approved by the All of Us Engagement Team to develop and pilot the digital format of the Game of Health. If you work (or have worked) in public libraries and are available to participate in a virtual focus group, please reach out to Michael Balkenhol (mab602@pitt.edu) for more information. Stipends are available.
Network of the National Library of Medicine News
Living on the Data Fringes: Making Sense of Competencies – MCR News
Creating Healthier Communities through Health Literacy – MCR News
CHES Continuing Education from the Network of the National Library of Medicine – MARquee News Highlights
GMR Funds Two New COVID-Focused Outreach Awards – Midwest Matters, from GMR
New Guide from the NNLM: Substance Use Disorders – The Dragonfly, News from the Northwest and Beyond, by PNR
MLA Data Services Specialization (DSS) Certificate – Latitudes, the Newsletter from PSR
Instructor Training from The Carpentries and NNLM: The NNLM Training Office (NTO) invites applications to participate in online Instructor Training from The Carpentries (Data Carpentry, Library Carpentry, and Software Carpentry). This highly-sought after training is the first step in becoming a certified instructor for The Carpentries. Instructors organize and teach Carpentry workshops to spread data literacy and programmatic skills both locally and globally. Workshops will be held online March 2-5 from 12:00-4:00 PM ET. To apply: Please complete the Instructor Training Application. In the Application Type, select pre-approved registration and enter NNLM2021 as the registration code.
NLM/NIH News
NIH Launches New Website on COVID-19 Research: NIH recently launched a website that provides trusted, up-to-date, and accurate information about COVID-19 research at NIH and the agency's role in the pandemic. The site will serve as a central location for all NIH COVID-related content including funding and information on vaccines, treatments, and testing.
Health Data Standards: A Common Language to Support Research and Health Care – NLM Musings from the Mezzanine, Innovations in Health Information from the Director of the U.S. National Library of Medicine
Following COVID-19 Vaccines Across the United States – NIH Director's Blog
Nanoparticle Technology Holds Promise for Protecting Against Many Coronavirus Strains at Once – NIH Director's Blog
COVID-19 Web Collecting: Reflections at One Year – Circulating Now, from the Historical Collections of the National Library of Medicine
NIH to Advance Nutrition Research in All of Us's First Ancillary Study – The All of Us Research Program
NIMHD Envisioning Health Equity Art Challenge 2020 – National Institute on Minority Health and Health Disparities (NIMHD)
NLM Launches a New Online Exhibition – Fifty Years Ago: The Darkening Day
Subscribe to the NLM Technical Bulletin for the latest updates on NLM tools you may be using! The current issue announced the RxNorm January monthly release.
NLM and NNLM Educational Opportunities
NNLM and NLM classes are free and open to all. Please feel free to share our training opportunities!
February 2021
Concrete Recommendations for Cutting Through Misinformation During the COVID-19 Pandemic – February 2, 1:00-2:00 PM ET
Self-Care During Stressful Times – February 3, 12:00-1:00 PM ET
NIMHD Director's Seminar – Where Clouds Meet the Ground: Democratizing Health Data to Address Community Health Equity – February 4, 2:00-3:30 PM ET
Stand Up for Health: Health and Wellness Services for Your Community for Public Libraries – February 8-March 7
Love Data Week: Reflections on Open Access and Ethics in Data Literacy Training – February 8, 1:00-1:30 PM ET
Love Data Week: How Open Data Can Support a Pandemic Response – February 9, 1:00-1:30 PM ET
The Power of Public Health-Public Library Collaborations: Examples from Iowa Libraries – February 9, 2:00-3:00 PM ET
SCR CONNECTions: Public Libraries Respond to the Opioid Crisis with Their Community – February 10, 11:00 AM-12:00 PM ET
Love Data Week: Advocating for Open and Equitable Scholarly Communications – February 10, 1:00-1:30 PM ET
Love Data Week: Spotlight on "Open" – February 11, 1:00-1:30 PM ET
A Conversation on COVID-19 Vaccine with Dr. Anthony Fauci & the American-Muslim Community – February 11, 1:30-2:30 PM ET
Love Data Week: Spotlight on "Open" Panel Presentation – February 12, 1:00-1:30 PM ET
Big Data in Healthcare: Exploring Emerging Roles – February 15-March 26
Effective Health Communication and Health Literacy: Understanding the Connection – February 16, 1:00-2:00 PM ET
PNR Rendezvous: Serving Library Users with Mental Illness: A Crash Course on Controlling Clashes – February 17, 4:00-5:00 PM ET
Getting Started with Creating RNA-based Medicines by Solving Puzzles – February 18, 6:00 PM ET
Providing Multilingual and Multicultural Health Information – February 22-March 22
Activate, Collaborate, and Educate: Health Outreach and Programming in Your Community – February 23, 2:00-3:00 PM ET
Artificial Intelligence (AI) Ethics and Bias Mitigation – February 23, 3:00-4:00 PM ET
NLM's History of Medicine Division: A Research Collection of Rare Medical Materials – February 24, 3:00-4:00 PM ET
National Library of Medicine Resources for Citizen Scientists – February 25. 1:00-2:00 PM ET
Ask Questions About Creating RNA-based Medicines by Solving Puzzles – February 25, 6:00 PM ET
March 2021
Beyond an Apple a Day: Providing Consumer Health Information at Your Library – March 1-26
From Problem to Prevention: Evidence-Based Public Health – March 3, 2:00-3:00 PM ET
How PubMed® Works: Introduction – March 4, 1:00-2:30 PM ET
Pitching Public Health to Public Libraries: Finding Common Ground – March 9, 2:00-3:00 PM ET
Enhance Your Public Health Searching Skills – March 10, 2:00-2:45 PM ET
How PubMed® Works: Selection – March 11, 1:00-2:30 PM ET
On-Demand Learning
Looking for self-paced learning opportunities? Check out our list of on-demand classes that are available to begin at any time! You can also watch recordings from past NNLM classes on a broad range of topics.
*Please note that the class registration system requires obtaining an NNLM account prior to registration. Learn how to register for classes from the NTO.
Other Items of Interest
Job Postings:
Librarian WikiWisdom Forum – Library of Congress' Kluge Center
Women Making Gains in STEM Occupations but Still Underrepresented – United States Census Bureau
A Conversation on COVID-19 Vaccine with Dr. Anthony Fauci & the American-Muslim Community – February 11, 1:30-2:30 PM ET – Sponsored by American Muslim Health Professionals
Introduction to Evaluating Public Datasets using FAIR Data Principles – February 16, 2:00-3:30 PM ET – Sponsored by MLA; $65 for members / $85 for non-members
SOPHE 2021dX Annual Conference – April 6-9, 2021 – Sponsored by SOPHE
---
MAR Postings is a comprehensive weekly news series authored by the Network of the National Library of Medicine, Middle Atlantic Region (NNLM MAR)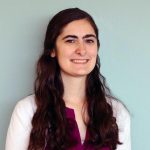 ABOUT Tessa Zindren
Email author View all posts by Tessa Zindren