Weekly Postings
Posted by Tessa Zindren on March 26th, 2021 Posted in: Weekly Postings

---
See something of interest? Please share our postings with colleagues in your institutions!
Spotlight
COVID-19 is an emerging, rapidly evolving situation.
Get the latest public health information from CDC: https://www.coronavirus.gov
Get the latest research information from NIH: https://covid19.nih.gov/
Responding to the COVID-19 Infodemic: The Network of the National Library of Medicine (NNLM) is excited to announce a new, free virtual symposium focused on addressing the COVID-19 Infodemic in our communities. Through paper session, panels, and a networking space, symposium attendees can expect to come away from this experience with a better understanding of COVID-19 as well as strategies and programs that can be used to engage with communities. You can register to attend and learn more about the symposium on the event page.
Save the date for the next NNLM Wikipedia Edit-a-thon, coming up on March 31, 2021! Follow #CiteNLM to get the latest details as they become available.
Network of the National Library of Medicine News
Library Marketing Professional Development Award – MCR News
Citizen Science and Crowdsourcing Opportunities – MCR News
Infographics: Tips, Tools, and Resources – SEA Currents
Congratulations to the 2021 MLA Awards, Grants, and Scholarships Recipients! – SEA Currents
Self-Learning Source: Mammography NIH Science Topic Fact Sheet – The Dragonfly, News from the Northwest and Beyond, by PNR
Health Careers Boot Camps – Expanding the Health Professions Pipeline in California's Central Valley – Latitudes, the Newsletter from PSR
New Regional Medical Libraries Designations 2021-2026: Last June, the National Library of Medicine (NLM) published the Funding Opportunity Announcement (FOA) for the 2021-2026 Regional Medical Libraries (RMLs), the central component of the Network of the National Library of Medicine (NNLM).  Health sciences libraries submitted proposal applications in September.  An official announcement from the NLM regarding the new RMLs is forthcoming. You can find more information here.
NLM/NIH News
NNLM and COVID-19: Adapting to a New Normal – NLM Musings from the Mezzanine, Innovations in Health Information from the Director of the U.S. National Library of Medicine
Predicting 'Long COVID Syndrome' with Help of a Smartphone App – NIH Director's Blog
The Synchronicity of Memory – NIH Director's Blog
Elizabeth Blackwell: "That Girl There Is Doctor In Medicine," Part II – Circulating Now, from the Historical Collections of the National Library of Medicine
RADx diversifies COVID-19 test portfolio with four new contracts, including one to detect variants – National Institute of Biomedical Imaging and Bioengineering (NIBIB)
Subscribe to the NLM Technical Bulletin for the latest updates on NLM tools you may be using! The current issue announced that the new CORE Problem List Subset of SNOMED CT is available for download.
NLM and NNLM Educational Opportunities
NNLM and NLM classes are free and open to all. Please feel free to share our training opportunities!
March 2021
NIMH Livestream Event: Bipolar Disorder in Adolescents and Young Adults – March 30, 1:00-1:30 PM ET
Improving Social Connection among People with Disabilities – March 30, 3:00 PM ET
#CiteNLM Virtual Wikipedia Edit-a-thon – March 31, 1:00-3:00 PM ET
Intersectionality in Health Disparities: Focus on Black Transgender Women – March 31, 2:00-3:00 PM ET
April 2021
Transgender Health: Focus on Gender Identity & Inclusivity – April 5, 2:00-3:00 PM ET
Responding to the COVID-19 Infodemic – April 8 & 9, 12:00-5:00 PM ET
Healthy Aging at Your Library: Connecting Older Adults to Health Information – April 9, 12:00-2:00 PM ET
From Being to Doing: Anti-Racism as Action at Work – April 13, 2:00-3:00 PM ET
Telehealth in Rural Public Libraries – April 14, 11:00 AM-12:00 PM ET
Diagnostics and Disease Management Tools for Use in Underserved Populations: An NHLBI Research & Implementation Workshop – April 14-15
Social and Environmental Determinants of Maternal Health Disparities and a Roadmap to Effective Solutions – April 20, 3:00-4:00 PM ET
PNR Rendezvous: Launching and Leading the Librarian Reserve Corps: Developing an agile librarian network in response to COVID-19 – April 21, 4:00-5:00 PM ET
On-Demand Learning
Looking for self-paced learning opportunities? Check out our list of on-demand classes that are available to begin at any time! You can also watch recordings from past NNLM classes on a broad range of topics.
*Please note that the class registration system requires obtaining an NNLM account prior to registration. Learn how to register for classes from the NTO.
Other Items of Interest
Job Postings:
Technical Information Specialist, NIH Library Bioinformatics Support Program, Montgomery County, MD
Technical Information Specialist, NIH Library Bioinformatics Support Program, Montgomery County, MD
Clinical Librarian, Kornhauser Health Sciences Library, University of Louisville, Louisville, KY
Science and Engineering Librarian, Pennsylvania State University Libraries, University Park, PA
Unequally Essential: Women and the Gender Pay Gap During COVID-19 – United States Census Bureau
Coronavirus (COVID-19) Update: FDA Authorizes First Machine Learning-Based Screening Device to Identify Certain Biomarkers That May Indicate COVID-19 Infection – U.S. Food & Drug Administration
Strategies For Health Plans To Support Access To COVID-19 Vaccines For Vulnerable Populations – April 1, 12:30-2:00 PM ET – Sponsored by Resources for Integrated Care
Help Authors Find the Best Journal for Their Manuscript – April 7, 2:00-3:30 PM ET – Sponsored by MLA; $65 for members / $85 for non-members
The Fundamentals of Library Program and Service Evaluation – April 27, 2:00-3:30 PM ET – Sponsored by MLA; $65 for members / $85 for non-members
SOPHE 2021dX Annual Conference – April 6-9, 2021 – Sponsored by SOPHE
---
MAR Postings is a comprehensive weekly news series authored by the Network of the National Library of Medicine, Middle Atlantic Region (NNLM MAR)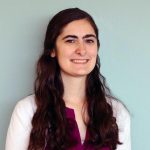 ABOUT Tessa Zindren
Email author View all posts by Tessa Zindren