Weekly Postings
Posted by Tessa Zindren on April 2nd, 2021 Posted in: Weekly Postings

---
See something of interest? Please share our postings with colleagues in your institutions!
Spotlight
COVID-19 is an emerging, rapidly evolving situation.
Get the latest public health information from CDC: https://www.coronavirus.gov
Get the latest research information from NIH: https://covid19.nih.gov/
Responding to the COVID-19 Infodemic: The Network of the National Library of Medicine (NNLM) is excited to announce a new, free virtual symposium focused on addressing the COVID-19 Infodemic in our communities. Through paper session, panels, and a networking space, symposium attendees can expect to come away from this experience with a better understanding of COVID-19 as well as strategies and programs that can be used to engage with communities. You can register to attend and learn more about the symposium on the event page.
Network of the National Library of Medicine News
Type 1 Diabetes – What You Need to Know – NER Update
Library Marketing Professional Development Award Experience – MCR News
Living on the Data Fringes: Open Science Goes Beyond Open Data – MCR News
Understanding End-of-Life Matters with the NNLM Reading Club: It's difficult to talk about, even scary. Important things usually are. And deciding what to do about that transition between life and death – how to make it more comfortable, what to do afterwards – is so very important, to our loved ones and ourselves. It involves issues not only of health, but of spirituality, compassion and trust. Whether your focus of concern is on a family member or yourself, this April the NNLM Reading Club suggests three books that may help with your understanding of end-of-life matters and those conversations you probably have been putting off. Visit the NNLM Reading Club for discussion guides to these titles and other useful information.
NLM/NIH News
One Year of Rapid Acceleration of Diagnostics, and Anticipating New Challenges – NLM Musings from the Mezzanine, Innovations in Health Information from the Director of the U.S. National Library of Medicine
Infections with 'U.K Variant' B.1.1.7 Have Greater Risk of Mortality – NIH Director's Blog
Could CRISPR Gene-Editing Technology Be an Answer to Chronic Pain? – NIH Director's Blog
Public Health Rhymes, 1918 – Circulating Now, from the Historical Collections of the National Library of Medicine
F is for False Noses: A Dose of Humor from Joyce Dennys – Circulating Now, from the Historical Collections of the National Library of Medicine
NIH to enhance tribal engagement efforts for precision medicine research – The All of Us Research Program
Request for Proposals: Health Disparities Codeathon – DataScience@NIH, Driving Discovery Through Data
Battling Misinformation Through Health Messaging – From the NIH News – Science, Health, and Public Trust
NIH-Wide Minority Health and Health Disparities Strategic Plan 2021-2025: Taking the Next Steps
Subscribe to the NLM Technical Bulletin for the latest updates on NLM tools you may be using! The current issue announced that the new CORE Problem List Subset of SNOMED CT is available for download.
NLM and NNLM Educational Opportunities
NNLM and NLM classes are free and open to all. Please feel free to share our training opportunities!
April 2021
Transgender Health: Focus on Gender Identity & Inclusivity – April 5, 2:00-3:00 PM ET
Recent and upcoming enhancements to NCBI BLAST and Primer-BLAST services! – April 7, 12:00-12:45 PM ET
Responding to the COVID-19 Infodemic – April 8 & 9, 12:00-5:00 PM ET
From Being to Doing: Anti-Racism as Action at Work – April 13, 2:00-3:00 PM ET
Telehealth in Rural Public Libraries – April 14, 11:00 AM-12:00 PM ET
NIH Grants 101 and the Early Career Reviewer (ECR) Program – April 14, 12:00 PM ET
Diagnostics and Disease Management Tools for Use in Underserved Populations: An NHLBI Research & Implementation Workshop – April 14-15
Tips and Tools for Closing the Digital Health Divide Webinar Series – April 19-22, 12:00-1:00 PM ET
Social and Environmental Determinants of Maternal Health Disparities and a Roadmap to Effective Solutions – April 20, 3:00-4:00 PM ET
Developing Catalysts for Community Health in the Library Profession – April 20, 4:00-5:00 PM ET
PNR Rendezvous: Launching and Leading the Librarian Reserve Corps: Developing an agile librarian network in response to COVID-19 – April 21, 4:00-5:00 PM ET
On-Demand Learning
Looking for self-paced learning opportunities? Check out our list of on-demand classes that are available to begin at any time! You can also watch recordings from past NNLM classes on a broad range of topics.
*Please note that the class registration system requires obtaining an NNLM account prior to registration. Learn how to register for classes from the NTO.
Other Items of Interest
Camden urban farming nonprofit expands mission to environmental justice advocacy – Courier-Post
Help Authors Find the Best Journal for Their Manuscript – April 7, 2:00-3:30 PM ET – Sponsored by MLA; $65 for members / $85 for non-members
The Fundamentals of Library Program and Service Evaluation – April 27, 2:00-3:30 PM ET – Sponsored by MLA; $65 for members / $85 for non-members
SOPHE 2021dX Annual Conference – April 6-9, 2021 – Sponsored by SOPHE
---
MAR Postings is a comprehensive weekly news series authored by the Network of the National Library of Medicine, Middle Atlantic Region (NNLM MAR)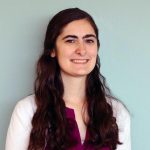 ABOUT Tessa Zindren
Email author View all posts by Tessa Zindren