Weekly Postings
Posted by Tessa Zindren on April 9th, 2021 Posted in: Weekly Postings

---
These are the final postings for the 2016-2021 cooperative agreement (CA). Thank you for reading!
See something of interest? Please share our postings with colleagues in your institutions!
Spotlight
COVID-19 is an emerging, rapidly evolving situation.
Get the latest public health information from CDC: https://www.coronavirus.gov
Get the latest research information from NIH: https://covid19.nih.gov/
Introducing Region 7: Starting on May 1, the Lamar Soutter Library at the University of Massachusetts Medical School will be serving the following states for the Network of the National Library of Medicine (NNLM): Connecticut, Massachusetts, Maine, New Hampshire, New York, Rhode Island, and Vermont. For more information, read their recently published blog post.
NLM Awards 2021-2026 Regional Medical Library Cooperative Agreements: The National Library of Medicine has awarded five-year cooperative agreements to seven institutions selected to serve as Regional Medical Libraries (RMLs) and four institutions selected as National Coordinating Offices in the NNLM. The agreements begin May 1, 2021. For more information on the awardees, please refer to the NLM press release.
Network of the National Library of Medicine News
Important information about your NNLM.gov profile – Take action by April 30th – NTO News
Enhancing Information Access in a Hospital Setting – NER Update
Goddard Public Library: Fitness Fridays – MCR News
Lessons Learned Thanks to the NNLM MCR Professional Development Award – MCR News
NLM/NIH News
NIH News in Health: Read the April 2021 issue, featuring, "Good Sleep for Good Health: Get the Rest You Need," and, "Pregnancy Check-Ups: Healthy Start for Mom and Baby."
NIH Strategically, and Ethically, Building a Bridge to AI (Bridge2AI) – NLM Musings from the Mezzanine, Innovations in Health Information from the Director of the U.S. National Library of Medicine
New Initiative Puts At-Home Testing to Work in the Fight Against COVID-19 – NIH Director's Blog
Lessons Learned About Substance Use Disorders During the COVID-19 Pandemic – NIH Director's Blog
Pictures of the Pandemic – Circulating Now, from the Historical Collections of the National Library of Medicine
Subscribe to the NLM Technical Bulletin for the latest updates on NLM tools you may be using! The current issue announced that the RxNorm April monthly release is available for download and includes a new Qualitative Distinction modifier.
NLM and NNLM Educational Opportunities
NNLM and NLM classes are free and open to all. Please feel free to share our training opportunities!
April 2021
Transgender Health: Focus on Mental Health & Resiliency – April 12, 2:00-3:00 PM ET
Telehealth in Rural Public Libraries – April 14, 11:00 AM-12:00 PM ET
NIH Grants 101 and the Early Career Reviewer (ECR) Program – April 14, 12:00 PM ET
Diagnostics and Disease Management Tools for Use in Underserved Populations: An NHLBI Research & Implementation Workshop – April 14-15
Tips and Tools for Closing the Digital Health Divide Webinar Series – April 19-22, 12:00-1:00 PM ET
Social and Environmental Determinants of Maternal Health Disparities and a Roadmap to Effective Solutions – April 20, 3:00-4:00 PM ET
Developing Catalysts for Community Health in the Library Profession – April 20, 4:00-5:00 PM ET
PNR Rendezvous: Launching and Leading the Librarian Reserve Corps: Developing an agile librarian network in response to COVID-19 – April 21, 4:00-5:00 PM ET
On-Demand Learning
Looking for self-paced learning opportunities? Check out our list of on-demand classes that are available to begin at any time! You can also watch recordings from past NNLM classes on a broad range of topics.
*Please note that the class registration system requires obtaining an NNLM account prior to registration. Learn how to register for classes from the NTO.
Other Items of Interest
The Fundamentals of Library Program and Service Evaluation – April 27, 2:00-3:30 PM ET – Sponsored by MLA; $65 for members / $85 for non-members
---
MAR Postings is a comprehensive weekly news series authored by the Network of the National Library of Medicine, Middle Atlantic Region (NNLM MAR)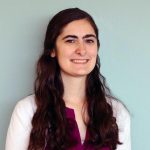 ABOUT Tessa Zindren
Email author View all posts by Tessa Zindren