MCR Voices – NN/LM MCR Launches New Podcast Initiative
---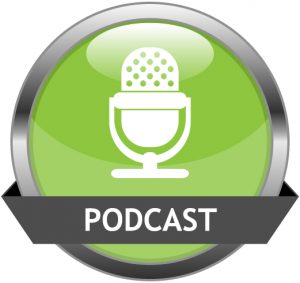 Watch for "MCR Voices" to appear by the end of January 2017. "MCR Voices" will be a series of short podcasts designed to inform and educate our Network members on excellent practices throughout our region. These podcasts will be short, around 5 minutes each, and will be released on a bi-weekly schedule through the 2017 winter and into spring.
For our first series, we will be interviewing our Partner Library directors on the topic of envisioning a future for their library and how to prepare for that future. All interviews will be conducted by our fearless leader, Claire Hamasu. We hope you will join us as we learn about effective practices from our members. We ask that our members "like" or press the thumbs up icon on each podcast if they learn a new or useful practice. After our first series is complete, we hope to interview additional members from academic health sciences, hospital, community colleges, K-12, and public libraries. We ask you to think about the interesting things you do in your everyday work: the hopeful new, the valuable old, the tried and true strategies that you can always count on. What can you share that will help your colleagues?
Podcasts are an audio-only technology, broadcast through the Internet, which usually contain radio-style discussions. They have seen an upsurge in popularity over the last few years. A June 2016 Pew Research Center survey (http://www.journalism.org/2016/06/15/podcasting-fact-sheet/) found that 21% of Americans ages 12 and older have listened to a podcast in the last month. While many podcasts are distributed via iTunes or other venues as audio files, we will be releasing ours through a YouTube playlist for ease of access.
Look to the RML news for an announcement when our first podcast goes live this January.
-Alicia Lillich, Kansas/Technology Coordinator
-Barb Jones, Missouri/Library Engagement Coordinator