Welcome to Our Newest NNLM MCR Members!
---
We're happy to report a grand total of 27 institutions have joined as members in the MidContinental Region during the last year and a half. We thought it was time to acknowledge these newest members. New members included 12 public libraries, seven K-12 schools, two academic libraries, and one hospital library. Five new members fall in the "other" category. These institutions included two public health departments, two health education centers, and one educational service unit. One of the academic institutions also began participation in DOCLINE when they joined the NN/LM.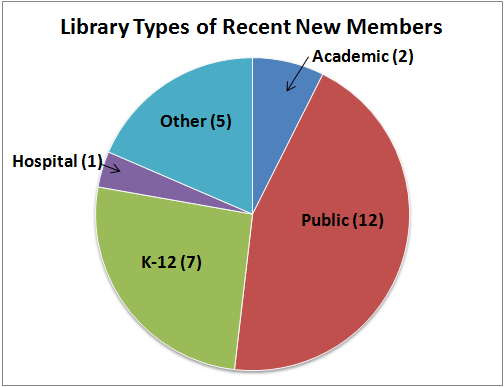 New Members in Year Five (2015-2016) of the 2011-2016 Contract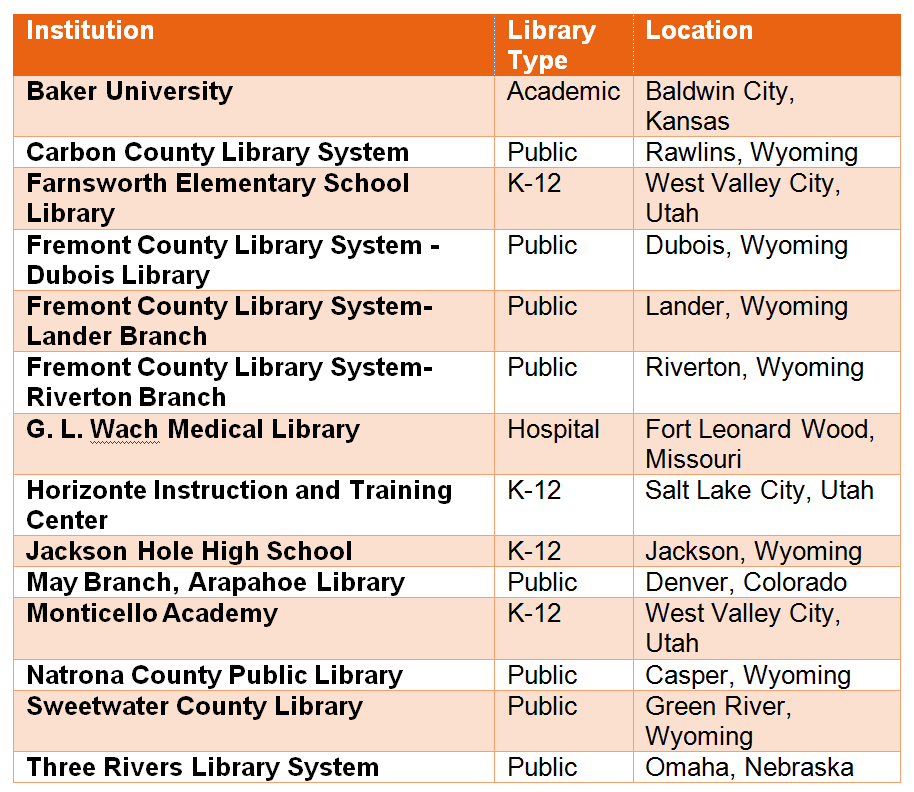 New Members During First Six Months of the Cooperative Agreement (2016-2021)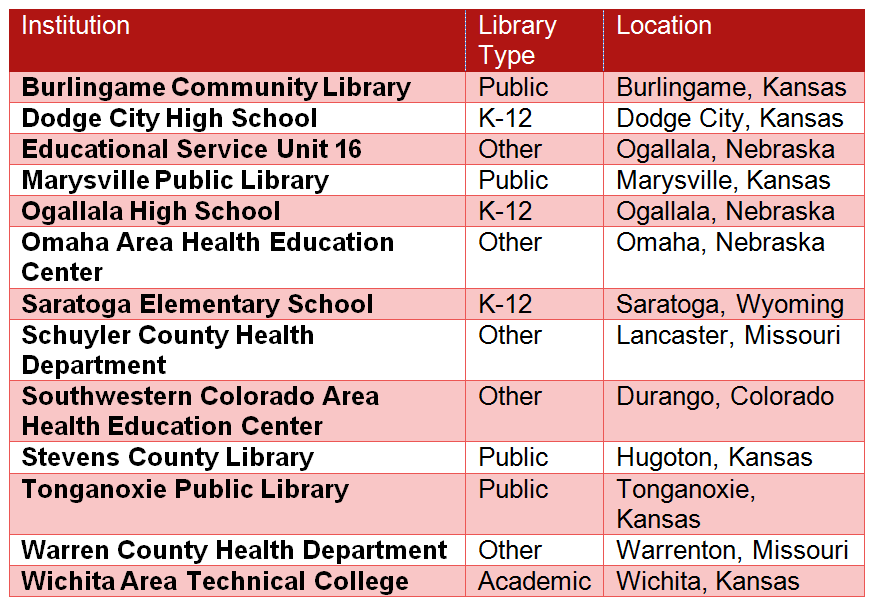 Welcome to these new members! We now have a total of 421 NN/LM members in the MidContinental Region.
You may know of an organization in your area that has a library, or information center and provides health information to health professionals or the public. Ask them to consider joining more than 6,500 other members in the Network. All they need to do is to visit this web page https://nnlm.gov/members and follow the instructions to Join the Network. Remember that your state coordinators are seeking members and would also love to receive any tips you have about potential members. Talking points for joining the Network:
Membership is Free! and you choose how /or if you participate
Qualified members can participate in DOCLINE (the NLM's automated interlibrary loan system.)
Network members are eligible to apply for NN/LM funding.
Access to training and other educational activities!
Opportunities for partnerships with other member libraries
Free educational and printed materials
If you have any questions, please contact me or your state coordinator.
– Jim Honour, Wyoming/Member Services Coordinator