Parting Words from the NNLM MCR Director
---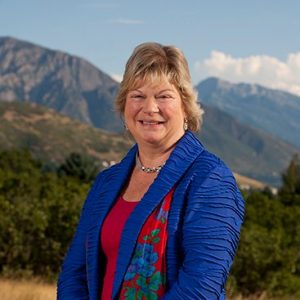 As I write this, I am struck by the title I chose for this farewell article to the great members of the MidContinental Region of the National Network of Libraries of Medicine. While I am writing to say that I have left my position as director effective August 6, 2017, I am sure these will not be the last words I will share with you. I hope to see many of you at upcoming library conferences and meetings and will remain in contact as I start my new position as Vice President, Global Library Relations with Elsevier.
It has been a great honor and pleasure to serve as your regional library director for the past nine years. During this time, we have transitioned from a contract funding mechanism to a cooperative agreement. We have gotten three renewals of the MCR funding and added the National Training Office as well. Many terrific librarians have been part of the MCR and NTO, and all of our and staff have delighted in assisting you with your educational and professional needs. We have learned a lot from all of you and hope the same is true in return. It takes a village, and I'm richer for being a part of the fantastic MidContinental Region. Thank you for all of your contributions and for letting me join in the fun times, and the not so fun ones.
The key message I wish to impart is how valuable you all are to your institutions and the personnel within them. In times of rapid transformation, libraries, as they often are cost centers, are frequently the target of reductions or closures when budgets get tight. With the need for valid and accurate information, libraries and librarians are even more necessary. How to message this value to administrators who are looking for return on investment or revenue-generating services is an effort that we should continue to pursue and refine. I challenge you all to continue to share your stories of how you have made a difference, how you have assisted with shortening the length of stay for a patient, how you have enabled a health care provider to order only needed tests, etc. Never stop telling others about what you do and be proud of your profession. We are one of the nation's greatest treasures, and a resource that has stood and will stand the test of time! Meanwhile, drop me a line from time to time to stay in touch, as you are my friends and colleagues! Thank you for the past nine great years and for the ones to come!