Introducing George Strawley
---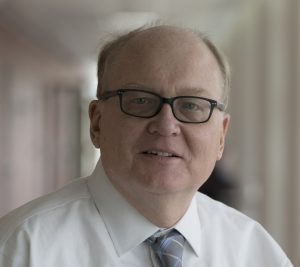 The NNLM MCR has named George Strawley as Community Engagement Coordinator for the All of Us National Program in the MidContinental Region.
Strawley will link interested community groups and others with public libraries to develop health information programs that primarily serve medically disadvantaged populations.
The All of Us Research Program is an ambitious, groundbreaking project that aims to gather health records, biomedical samples and real-time data from a million or more participants from populations typically underrepresented in biomedical research. The list of qualifying subjects include racial and ethnic minorities, those without insurance, residents of rural communities and seven other categories of people.
Their information will be kept in a privacy-protected database and tracked for at least 10 years. The data will be made available to researchers ranging from universities to citizen scientists.
Volunteers will be recruited through health provider organizations serving these communities. Interested people can also join directly at https://allofus.nih.gov/.
The National Library of Medicine and the NNLM are partnering with the National Institutes of Health, which oversees the entire program, to provide health information.
"Many in these communities need access to reliable information and help with health-literacy skills as much as they need research on the illnesses and conditions that affect them," said John Bramble, associate director of the MidContinental Region.
Strawley is the former director of the Uinta County Library in Evanston, Wyoming. He has also served as a community college librarian and in public library roles. He is an MLIS graduate of the School of Communications, Information and Library Science at Rutgers University and also holds master's degrees in liberal arts and journalism.
A celebration kicking off the program will take place in seven cities across the country on Sunday, May 6, from noon to 5 p.m. The events will be linked by a single webcast. NNLM is hosting the launch event to take place at Union Station in Kansas City.
The Kansas City celebration will include free health screenings, music and dancing, and discounted admissions to the adjoining Science City, a family-friendly interactive science center.
View the launch celebration at https://launch.joinallofus.org/ or on Facebook Live.