What An Honor!
---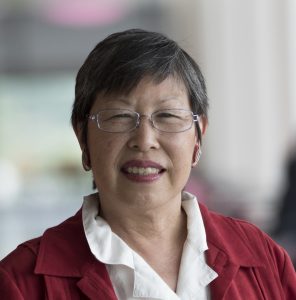 To all the members of the NNLM MidContinental Region, it has been an honor to know and work with you! Sixteen years ago I moved to Utah to manage the operations of the MidContinental Region (MCR) of the National Network of Libraries of Medicine (NNLM)). At that time, we were piloting a new operational model for the Regional Medical Library program, a distributed model.
On my first day of work I sent out the following message:
"Today is my first day as your Associate Director for the MidContinental Regional Medical Library program. I am thrilled to be here and am energized to be part of the team that will implement a new way of providing NN/LM services." I went on to encourage you, our members, to talk to staff and suggest ideas on how the RML can support you, knowing that our programming could only be improved with input from you. I also expressed an eagerness to meet you and to learn about your issues in providing services.
With the distributed model, key libraries in the region became partners in carrying out the mission of the NNLM and hired librarians whose responsibility was to plan and implement NNLM activities. The NNLM is essentially an outreach program and we knew that effective outreach is dependent on understanding the issues going on in each of our states, knowing who can help address those issues, and building relationships to work on those issues together. Having a coordinator in each of our six states supports each of those outreach stages. A local coordinator increases the opportunities of meeting face-to-face. In these face-to-face meetings, which may be in your home library, the NNLM MCR coordinators get to know you better and you get to know them. I believe in the distributed model for this region. It is evident in our annual planning meeting that state coordinators assess whether the project area plans will work in their state and contribute changes necessary to make the plan work locally. All this helps when the NNLM MCR is trying to figure out how we can best support information access in the region. This has proven to be a successful model for providing NNLM services to the region.
Getting to know you was one of the best parts of my job. I have been impressed with the librarians in the region who have turned the challenges of a changing healthcare system and new technologies into opportunities to demonstrate how the expertise of librarians can improve their organization. A parting recommendation is to take advantage of the human strengths of the region. As a former solo hospital librarian, I know that I didn't always know what I should be doing. However there were innovators whose practices I could adopt to better work with my user population. The profession increases in strength when we share our expertise. The MidContinental Region has an abundance of innovative librarians. These librarians have facilitated the access to information by going all digital so that the library collection is available at the desktop, by increasing their search skills and learning what it takes to contribute to systematic reviews, by adding their expertise to institutional teams or committees charged with developing protocols and institutional guidelines to ensure quality patient care, by adding their research to help with cost effectiveness, by helping their organization capture and share their internal expertise through knowledge management and repositories, by partnering with their electronic health record team to integrate information resources, including the librarian, into the EHR. The list is inspiring. My wish for each of you is that you succeed in making yourself valuable to your institution and that you use your expertise, experience and energy to help your colleagues do the same. Innovating, seeking out ideas tested by your colleagues to implement in your own institution will help assure that my wish will come true. I have confidence that you are capable of tackling the challenges of the future and turning them into opportunities!
-Claire Hamasu