Health Information for Public Librarians Symposium
---
Public librarians from the MidContinental Region joined colleagues from throughout the country in May to discuss a duty that they perform on a regular basis, providing reliable health information to their patrons.
The Health Information for Public Librarians Symposium held at the annual meeting of the Medical Library Association in Atlanta furnished librarians with a day and a half of presentations and discussions on health information.
Much of the discussion focused on the NNLM All of Us Community Engagement Network, an effort that aims to deliver health information to communities, especially those underrepresented in biomedical research. The program is tied in with the All of Us Research Program, a 10-year effort to sign up a million or more people to provide their genetic information, health records, and other data in the interest of diversifying medical research.
We asked participants from the MidContinental Region to share their experiences at the symposium. Excerpts from what they wrote appear below: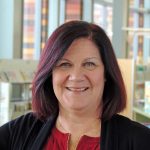 Trish Hull
West Valley Library
Salt Lake County Library Services
Utah
The public librarian symposium at MLA in Atlanta was a wonderful opportunity for a public librarian, me, to gain a greater understanding of medical information and our opportunity and role in providing accurate health information to our communities. I learned a lot and made some goals in how to better serve my community and those who come to us seeking health information
One of the first learning objectives that I really benefited from was understanding the concept of precision medicine. This theory helped me gain a deeper appreciation for data-driven research and how it can help inform health care. The idea that many factors play into our health or lack of good health is a logical one and yet not always understood. The idea that everyone is not a one-size-fits-all is very important.
I hope my own doctors are taking into account my variations in genes, environment, and lifestyle when diagnosing and prescribing treatment. The knowledge of precision medicine can help me as a librarian, patient and community partner empower myself and those I interact with to make informed choices about our own healthcare.  Hopefully, by understanding this, patients will seek more information about diseases, medicines and lifestyle changes. It also helps drive learning objective #2, and that is the All of Us Research Program.
All of Us is a national research program that is audacious in its scope – hoping to gain at least one million participants in a huge health information data-gathering effort. It especially targets populations who rarely participate in research studies and on whom we have very little data. It focuses on the entire person and the intersection of biology, environment and lifestyle.  I am excited about the possibilities and hope that All of Us will be coming to our community in the near future. I live and work in communities that I believe meet their target demographic and would be very excited to participate and hopefully (a long time down the road) see the results of the research benefit my community.
A third learning objective, and one I am going to explore more, is my relationship with NNLM and my local NNLM members and medical center librarians. We have a lot to offer each other and I want to use their knowledge, training, workshops, and expertise to help my very unhealthy community become healthier.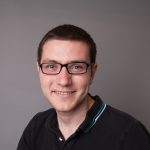 Brady Lund
Doctoral Student
Emporia State University School of Library and Information Management
Kansas
For me, there were two major takeaways for public library employees from the Health Information for Public Librarians symposium. The first takeaway from the symposium was the value of collaboration among librarians in several specialties. We often get put into these silos of the four traditional library types: school, academic, public, special. Not only are these silos often inaccurate, but they are detrimental to the efforts to globalize access to information and best serve the public. Medical librarians and public librarians can benefit from partnerships to provide health information to the public and assist with research efforts. This was the nature of the symposium. Assets benefit the most people when multiple stakeholders are given the opportunity to build off the work of one another.
The second takeaway pertains to the All of Us research effort headed by the National Institutes of Health in conjunction with a number of allies, including the National Network of Libraries of Medicine. This program will seek to acquire comprehensive health information from one million individuals with the purpose of improving precision medicine. The program will gather genetic information, health records, and geographic information to better predict and diagnose medical conditions and treatments based on a patient's history and characteristics. It is a national effort, with outcomes that will be available to researchers from across the globe. Public libraries (and really libraries in general) can lend support to this effort through advocacy and the provision of information about the project. Because public libraries welcome a diverse group of patrons, it could provide the ideal pool of participants in the All of Us project.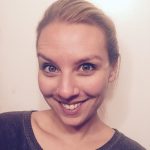 Kim Gile
Community Reference Manager
Kansas City Public Library
Missouri
Ninety percent of Americans have low health literacy. Those with poor health literacy are
more likely to skip preventative health measures
more likely to have chronic conditions and are less able to manage them
are hospitalized more frequently–often in emergency rooms
People with chronic conditions are less likely to have internet and less likely to have a cell phone. This lack of access and low digital literacy rate impedes their ability to find quality information. There is also a language barrier for many. Specialists often speak at a higher level than a patient understands at programs or office visits, if they are fortunate to be literate at all. The number one reason why medication doesn't work properly is because people don't take it properly. Lack of literacy is a contributing factor. …
Common health issues for public libraries include obesity, mental health, homelessness, opioids, addiction, racism, and sexual health. Many of our patrons in public libraries would benefit from health literacy, especially when it is taught in creative ways and leverages partnerships:
Cooking classes for people living with diabetes
Facebook Live interviews with doctors where people can ask embarrassing questions anonymously
Fitness classes
Therapy dogs in your building
Embed nurses or graduate assistants to provide direct service and referrals
Use MedLine Plus. It is available in

multiple languages

and is written at a 6th grade level.
How do you reach audiences that aren't internet savvy? Spend time on the phone. Mail information to patrons. Meet people where they are.
[More discussion on Kim Gile's LinkedIn blog.]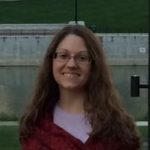 Stacy Hisle-Chaudri
Assistant Manager-Parkville Branch
Mid-Continent Public Library
Missouri
Some of my favorite parts of the symposium were the opportunity to meet and network with fellow attendees during the opening keynote and the ideas presented as a part of the Working Together to Promote Healthy Communities session.  During the speed-networking segment, I was able to meet several librarians from a variety of institutions and hear about many exciting ideas and programs.  At the Working Together session, there was a lot of information and resource sharing along with some examples of successful health-and-wellness-focused public library programs.
Upon leaving the conference, I felt very motivated to return to my library and move forward with many of the ideas I developed for health programs.  Additionally, after hearing about public library systems hiring health librarians, I feel that it is increasingly important to create a plan at my library that includes providing consumer health information to customers as well as providing staff training on consumer health.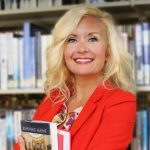 Alison Griffith
Assistant Branch Manager
Middendorf-Kredell Branch
St. Charles City-County Library District
Missouri
During my two days in Atlanta, I was able to share ideas, learn, and network with nearly 150 other public librarians. Throughout the symposium, three themes stood out to me:
The Public Library's role as Direct Service Provider
The public library has always been a great equalizer, bringing information to those across the digital divide. I met librarians who were going one step further and bringing direct health services to their communities. This took shape in the form of public health nurses making "rounds" at the libraries in Pima County, Arizona, and the addition of permanent social workers to staff at many other systems.
Expanding Partnerships and Crossing Institutional Boundaries
Public libraries also remain conduits for connecting patrons to key health services. For example, Seattle Public Library embeds themselves directly in outreach efforts for homeless youth. Instant street cred!
The symposium also challenged me to rethink my definition of "partnership" and look beyond the "library + community organization" model. We as librarians can also forge partnerships among ourselves. I left the Symposium confident that I could reach out to any of our local medical schools or NNLM reps for expert help.
The Public Library's Role in Precision Medicine
My favorite part of the symposium was learning about the groundbreaking work being done in the area of precision medicine. I am excited to see the All of Us Research Program take shape. Public libraries are natural players in the effort to break down health disparities and significantly improve the well-being of our underserved populations.
What a treat to be able to sit alongside bioinformatics librarians, M.D.'s, and Ph.D.'s, all committed to removing health disparities and improving the lives of our most vulnerable populations. Thank you to the NNLM MCR for this amazing opportunity. Our future is bright!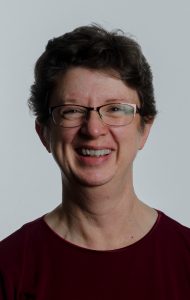 Kathi Woodward
Reference Department Manager
The Library Center
Springfield-Greene County Library District
Missouri
The Health Information for Public Librarians Symposium was a great opportunity for me to learn more about providing consumer health information and to share ideas with other librarians. I have a personal interest in health and fitness and I was pleased to be able to learn more ways to assist with staff training at my branch of the Springfield-Greene County Missouri library system.  I had recently taken the Stand Up for Health class and received my CHIS [Consumer Health Information Specialization], so this conference was a valuable next step for me.
Several of the speakers brought up topics that are pertinent to my branch and system. Kelli Ham from the NNLM Pacific Southwest Region talked about the importance of featuring MedLine Plus on her library's website, the usefulness of the CHNA [Community Health Needs Assessment], and she recommended that we pursue funding through our regional NNLM office.
The panel members at the Public Library Roles in the Health and Well-Being of Their Communities session mentioned some useful ideas including the issue of non-English speakers who may be a fluent speaker of another language but not be literate in it.
Dr. Mylynda Massart's talk about the All of Us Research Program and precision medicine was very informative and gave me a lot to think about. When I attended Providing Health Information to Patients: Development and Implementation of a Consumer Health Workshop for Librarians, I was interested to hear the discussion of using our Community Health Assessment as a tool for evaluating our print reference collection. I'm going to see how well our consumer health reference material covers the areas of greatest need identified in our assessment.
It was also helpful to meet with George Strawley and the librarians from our region and to hear how others planned to implement changes at their locations. Listening to the discussion helped me see that our goal should be improved community health and health literacy, and that one way my reference department can contribute to this is to help our staff receive more training in providing consumer health information and possibly receiving CHIS certification.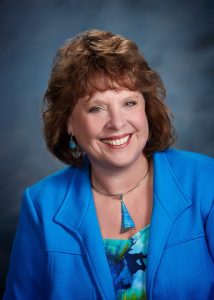 Robin Newell
Library Director
Emporia Public Library
Kansas
I attended the Medical Library Association's Health Information for Public Librarians Symposium in Atlanta on May 22 -23, 2018. The main purpose for me to attend was to gather information about opportunities to incentivize library staff and work within the $10,000 health and wellness grant that the library recently received through Healthier Lyon County.
The first speaker was Barbara Epstein, 2017-2018 MLA president; director, Health Sciences Library System, University of Pittsburgh, and director, Middle Atlantic Region of the NNLM. She spoke about the vision for the symposium and what the organization hoped the outcome of the symposium would be. The association is attempting to strengthen the relationships between medical librarians and public librarians. The next speaker was Scott Allen, deputy director, operations, from the Public Library Association in Chicago. Mr. Allen spoke about networking with MLA public librarians and how both organizations can work together to build healthy communities.
I attended three breakout sessions.  The first was Public Library Roles in the Health and Wellbeing of their Communities: Partnerships, Strategies, and Impact. This was a town hall style session where librarians worked in small groups to develop a plan to enhance each community members' health literacy. The second breakout was Overcoming Barriers and Challenges in Understanding the All of Us Research Program, which introduced the All of Us program and how this new initiative by the National Network of Libraries of Medicine could help to advance precision medicine. … The third breakout session was a panel presentation with each person having 10-15 minutes to share their message.