NNLM MCR Welcomes Chris Pryor
---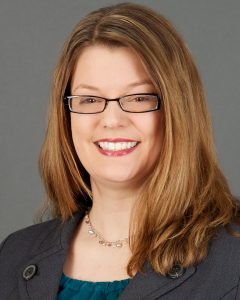 The NNLM MCR has named Christina Pryor, MLIS as the new Library Engagement and Missouri Coordinator in the MidContinental Region following the retirement of Barb Jones.
Chris joins us from the University of Washington Health Sciences Library in Seattle where she served as the Assistant Director and Community Health Education Coordinator overseeing the HEALWA program. Her role was focused on the areas of marketing, outreach, and advocacy. She was an active member of the Washington Library Association serving as the Chair of the Academic Libraries Division as well as serving as a member of the Legislative Committee.
Prior to joining the UW in January 2017, Chris had lived in Missouri since 2001 working in the fields of marketing, sales, and biomedical publishing before entering the field of librarianship upon completing her MLIS at the University of Missouri in 2008. Chris has since served as the Consulting and Education Services Manager for Amigos Library Services, the Reference Manager for the St. Louis County Library System, and as a Medical Research Librarian for Covidien/Mallinckrodt.
She is an active member of ALA and SLA, who named her a Rising Star in 2011. Chris is currently serving as the Conference Chair for the Library Marketing and Communications Conference which will be held in St. Louis, Missouri this fall.
Chris and her family are thrilled to be back in Missouri and she is excited to be supporting libraries across the MidContinental Region. Please feel free to contact Chris at 573-884-5042 or pryorc@missouri.edu.