July NIH News in Health
Posted in: #CC/Academic List, #Health Interest List, #Health Sciences List, #Public/K-12 List, All Members

---
Check out the July 2019 issue of NIH News in Health, the monthly newsletter bringing you practical health news and tips based on the latest NIH research. Download a PDF version for printing.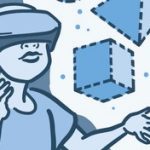 Beyond Games
Using Virtual Reality to Improve Health
Virtual reality is being tested for easing pain, fear, and movement disorders.
Can Trances Work?
Medical hypnosis may change your brain—and your mind.
Health Capsules