Life Interrupted
Posted in: #CC/Academic List, #Health Interest List, #Health Sciences List, #Public/K-12 List, All Members

---
Virtual Film Screening and Panel Discussion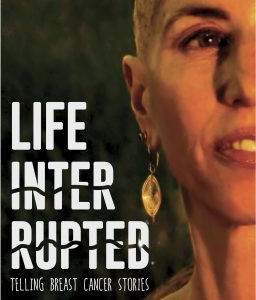 Three women navigate their way through a life-changing diagnosis.
The All of Us Research Program and the Network of the National Library of Medicine are proud to sponsor a series of five free virtual screenings of LIFE INTERRUPTED. Each virtual screening will conclude with a live Q&A panel discussion featuring breast cancer survivors and activists.
There are still two opportunities to participate in a screening and panel discussion. Order your free film and live Q&A panel discussion ticket here.
Presented by Henry Ford Health System
Film Screening
March 27 – April 2
Panel Discussion
Friday, April 2
1:00 PT | 2:00 MT | 3:00 CT | 4:00 ET
Presented by Greensboro AHEC and Nashville Public Library
Film Screening
April 9 – April 15
Panel Discussion
Thursday, April 15
1:00 PT | 2:00 MT | 3:00 CT | 4:00 ET