NIH News in Health – April Issue
Posted in: #CC/Academic List, #Health Interest List, #Health Sciences List, #Public/K-12 List, All Members

---
Check out the April 2019 issue of NIH News in Health, the monthly newsletter bringing you practical health news and tips based on the latest NIH research. Download a PDF version for printing.
Cancer Care Widens Its Reach
Reducing Cancer Health Disparities
Researchers are looking at ways to expand access to cancer prevention and treatment.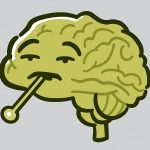 The Inflamed Brain
Recognizing Encephalitis and Meningitis
Knowing the symptoms of brain swelling is important so you can get medical help as quickly as possible.
Health Capusules