Scholarship Recipients Reflect on the Association of Bookmobile and Outreach Services Conference
Posted in: #CC/Academic List, #Health Interest List, #Health Sciences List, #Public/K-12 List, All Members

---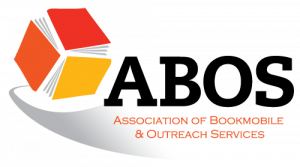 In October 2020, NNLM financially supported 20 library staff across the country to attend the 15th annual Association of Bookmobile and Outreach Services (ABOS) conference. Originally slated for Dallas, TX, the conference was retooled as a virtual event due to Covid-19. Most attendees agreed that there were actually benefits to the online format. NNLM All of Us presented at the conference and continues to work with ABOS on health outreach initiatives. Here, two MidContinental Region scholarship recipients outline favorite moments, and what they took away from the ABOS conference.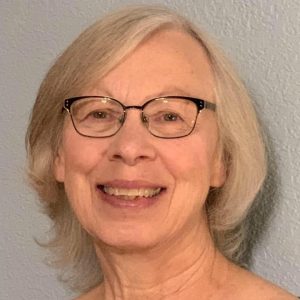 Nancy Kishpaugh, Senior Services Coordinator, Independence Public Library (KS)
What did the ABOS conference mean to me? The ABOS conference was a gem that provided an opportunity for gathering to exchange information and learn from one another in a time of social distancing. I have attended many in-person conferences in the past and I found the virtual conference to be very effective, as well as cost saving.
The Whova app made it possible for me to attend as many sessions as I wanted by recording sessions, which I could replay later. I was able to exchange ideas with librarians across the country on topics of like interest and it was easier to find them than at an in-person conference. Speakers were excellent and handouts were available for all sessions. It was so much easier to find the sessions I wanted through the app and to switch to another one if I wanted.
I particularly enjoyed the NNLM All of Us: Opportunities to Engage with Your Community Around Health Information session. As a community center, a library is ideally suited to provide health information to many of the people who need it most: seniors and underrepresented populations. It is difficult to know who to trust when searching for information online and being able to guide people to reliable information is important. Providing health information patrons can rely on, obtaining speakers on health information topics, and engaging our patrons in the All of Us Research Program will be a rewarding challenge.
I am a senior and began my journey towards health information literacy and engagement by joining the All of Us Research Program. What better way to promote and reassure library patrons of the value of participation in this valuable nationwide project? By becoming part of All of Us, I hope to be able to educate and engage my library patrons as well.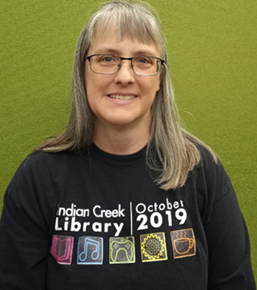 Tami Hurst, Outreach Assistant, Olathe Public Library (KS)
This was my first time attending the ABOS conference. I have been a member of ABOS for a few years now, but have not been able to attend due to our library's low travel budget. Although I would have preferred an in-person conference, the virtual option made it affordable for us to attend and I feel like it allowed others to participate who may not have been able to.  My co-worker and I presented twice during the conference. Our first topic was on how to do Tales and Travel Memories programs for people living with dementia. Our second topic was on using reminiscence groups with older adults. Both workshops were very well attended.  It was a learning process for us to figure out the technology aspect of presenting from afar.  Not being able to see the participants was strange too. The conference was very informative for us. I really liked the WHOVA app platform. I especially liked the chat rooms where I was able to visit with others who also work with seniors and talk about more specific issues and ideas relating to services and programming for older adults. I've already talked via email with some of these folks since the conference. One of the things I've loved about being a part of ABOS is how the members are so generous and kind and willing to share ideas and resources. It's a very supportive environment. The folks at ABOS are extremely creative and dedicated to serving their patrons. I've learned so much from them! Another thing I liked about the conference was that all of the presentations were recorded so I could go back and re-watch ones that interested me or see ones that I had to miss. We got some great information and resources for future programming on Consumer Fraud from Ari Lazarus from the FTC. He shared a Powerpoint presentation that we plan to use in the future when we can do programming again. I got some great ideas from Sally Inglett from Meternally. We use the old Bi-Folkal kits a lot in our programming, so I was excited to learn that they are being updated.  I learned more about Alzheimer's and dementia from Johanna Schultz and Shannon Nosbich in their presentation about creating dementia friendly communities. The presentation motivated me to work toward increasing awareness of dementia in our community in general and in our library system in particular. Overall, the conference was informative and motivating.  I'm grateful that I was able to attend and I look forward to attending next year in St. Louis.