Learn more about "Mental Health for Transgender and Gender Diverse People"
---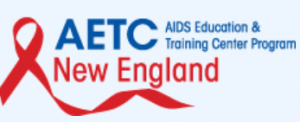 New England AIDS Education and Training Center is  holding a free webinar on Mental Health for Transgender and Gender Diverse People which will be led by Dr. Alex Keuroghlian MD, MPH.   The webinar is virtual and will be held on March 2nd from noon to 1 pm EST.
The goals of the webinar are to:
Explain the context for mental health inequities across diagnostic categories and HIV risk within a gender minority stress framework
Describe culturally responsive tailoring of evidence-based clinical practices for transgender and gender-diverse (TGD) people to reduce risk of HIV transmission
Apply strategies for building inclusive, affirming, and trauma-informed environments within healthcare organizations to optimize mental health outcomes and reduce HIV transmission for TGD people.
CEU credit is available for this webinar.  Credit is issued through the American Academy of Family Physicians (AAFP). Participants must complete the survey at the end of the webinar in order to claim CEU credit.
The New England AIDS Education and Training Center (NEAETC), provides HIV/AIDS education, consultation, technical assistance, and resource materials to health care professionals throughout New England.  For more information or to register, visit the NEAETC website at https://www.neaetc.org/events/view/16929