National HIV/AIDS and Aging Awareness Day is September 18th
---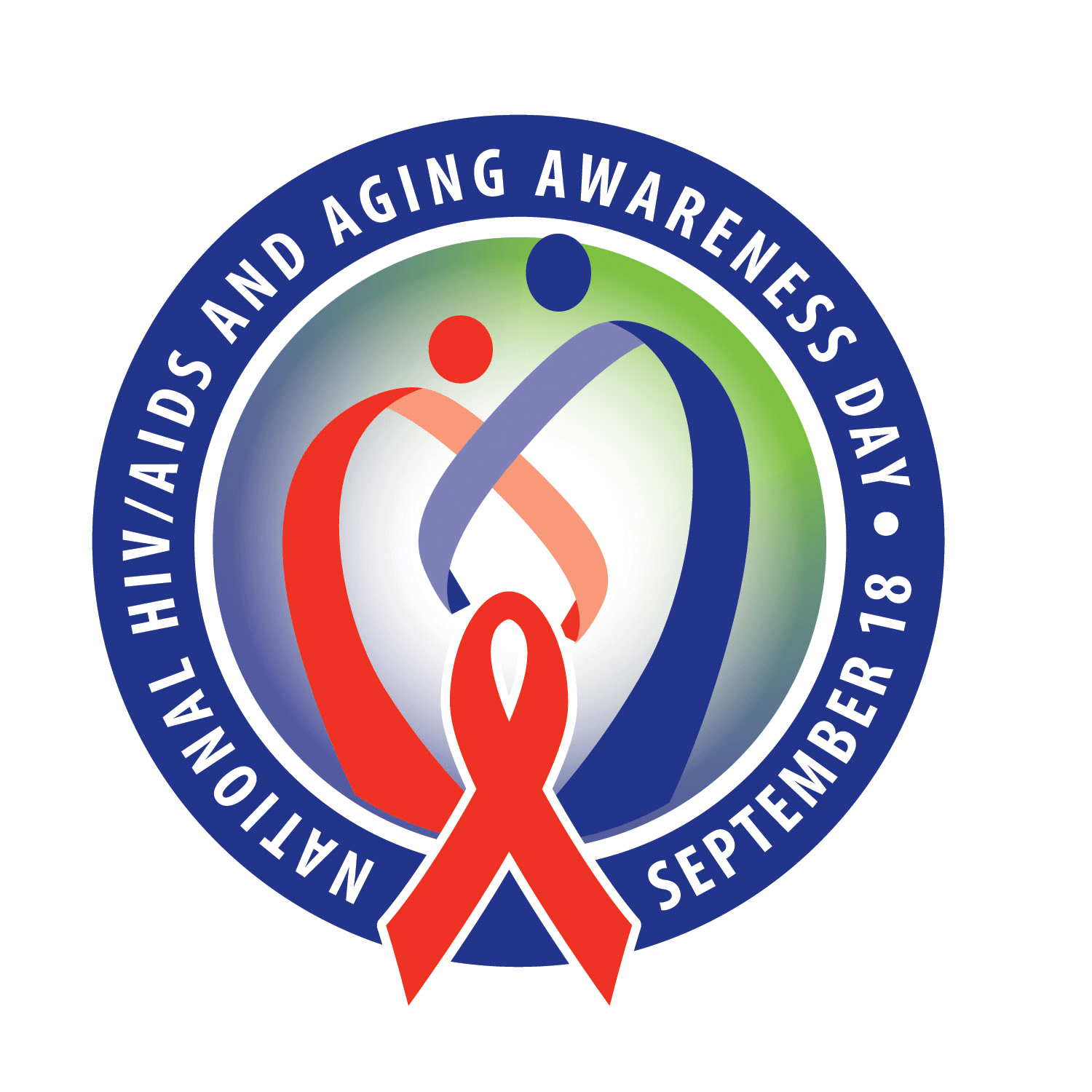 HIV/AIDS and Aging Awareness Day is held each year to bring attention to the growing number of people living long and productive lives with HIV/AIDS and to their health and social needs.  In 2016, almost half of people living with diagnosed HIV were 50 or older.   The number of older people living with HIV is increasing because improved treatment (Antiretroviral Treatment (ART) means that people with HIV can live healthier and longer lives.  While the number of people 50 and older who are diagnosed each year is decreasing, thousands of older people are diagnosed with HIV each year.
Fact Sheets and infographics:
Upcoming webinars:
Sept 12 at 2pm ET: HHS Office on Women's Health hosts  "
Sept 18 at 2pm: HealthHIV hosts 
More information:
Visit the HIV.gov's HIV/AIDS and Aging Awareness Day for additional resources including federal agencies that can help, posters, logos and social media information.
HRSA's funds community health clinics that care for people with and without health insurance.  Find centers in your community at Federally funded health centers
Find transportation resources through your local Area Agency on Aging at the Eldercare Locator.
Advocacy & Services for LGBTQ Elders at SAGE
Sources:
Administration for Community Living.  HIV/AID.  Retrieved September 8, 2020, from  https://acl.gov/programs/health-wellness/hivaids
Center for Disease Control and Prevention (CDC).  HIV and Older Americans.  Retrieved September 8, 2020, from https://www.cdc.gov/hiv/group/age/olderamericans/index.html
HIV.gov. National HIV/AIDS and Aging Awareness Days.  Retrieved September 4, 2020, from https://www.hiv.gov/events/awareness-days/aging/
U.S. Deparment of Health and Human Services.  AIDSinfo.  Retrieved September 7, 2020, from https://aidsinfo.nih.gov/understanding-hiv-aids/fact-sheets/25/80/hiv-and-older-adults
U.S. Department of Housing and Urban Development, (HUD).  HIV/AIDS Housing. Retrieved  September 8, 2020, from https://www.hud.gov/program_offices/comm_planning/aidshousing
U.S. Health Resources and Services Administration (HRSA), Data Warehouse.  Find A Health Center.  Retrieved September 8, 2020, from https://findahealthcenter.hrsa.gov/
U.S. Health Resources and Services Administration (HRSA). Eldercare Locator.  Retrieved September 8, 2020, from https://findahealthcenter.hrsa.gov/