On the Road Again! Surviving & Thriving; AIDS, Politics and Culture Exhibit
---
NNLM HIV/AIDS Coordinating Center is proud to announce that the Surviving & Thriving: AIDS, Politics and Culture Traveling Exhibit is currently being hosted at the Donald C. Harrison Health Sciences Library at the University of Cincinnati.  The library incorporated the exhibit into its World AIDS Day activities which included a workshop and day long symposium on the past, present and future of AIDS research. The exhibit will be on loan to the library through February, 2021.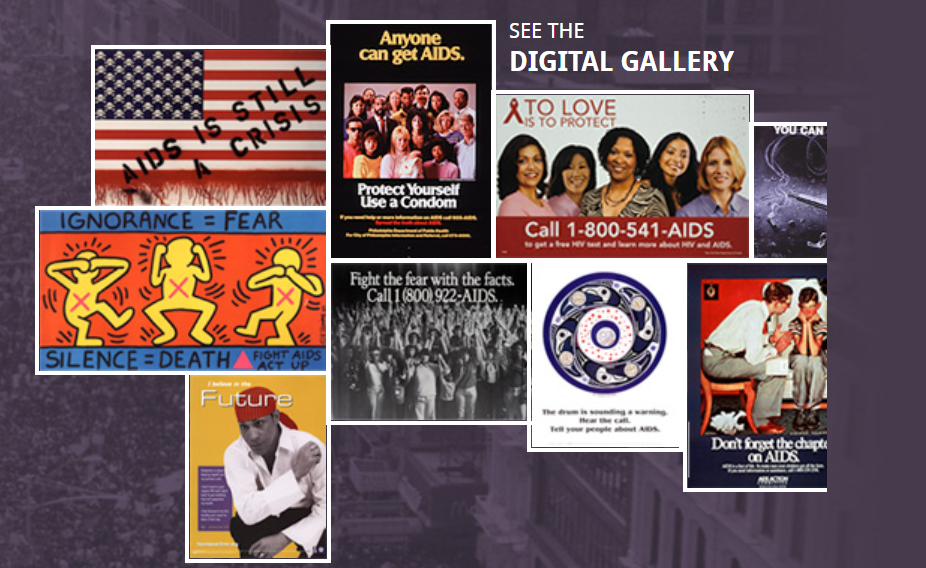 Surviving and Thriving: AIDS, Politics and Culture exhibit is based on a book written in 1987 by and for people with AIDS that insisted people could live with AIDS, not just die from it. Jennifer Brier, the exhibition curator, explains that "centering the experience of people with AIDS in the exhibition allows us to see how critical they were, and continue to be, in the political and medical fight against HIV/AIDS." Surviving and Thriving: AIDS, Politics and Culture presents their stories alongside those of others involved in the national AIDS crises. Understanding the history of the AIDS epidemic is important today as a reminder of the need to quickly address outbreaks of infectious diseases.
The exhibit was created through the NLM's History of Medicine program. It can be hosted by public libraries, health science libraries, community health centers or other organizations.  NACC is coordinating the hosting of the exhibit.   For more information on hosting the exhibit, please fill out the exhibit request form or email NACC .