2023 NCDS Data Internship
Posted by Justin de la Cruz on February 24th, 2023 Posted in: announcements
Tags: Cary Institute of Ecosystem Studies, Data Curation Network, data internship, National Evaluation Center, University of Rochester
---
We are excited to announce that our 2023 Data Internship will take place from June 5 – August 11, 2023! We will partner with the NNLM National Evaluation Center, Edward G. Miner Libraries at the University of Rochester, Cary Institute of Ecosystem Studies, and The Data Curation Network to give 12 interns the opportunity to receive first-hand experience working on data projects while receiving guidance and mentorship.
We are seeking current students or recent graduates of LIS graduate programs from marginalized racial or ethnic groups for this internship. Applications will be open March 1 – April 1, and an application coach is available to answer applicants' questions. The application link will be posted on our Data Services Internship page, which is also where you can find additional information about this opportunity.
Questions? Contact ncds@nnlm.gov
Here is some more information on the projects that interns will be working on this summer:
"Exploring the NNLM Data Warehouse" | NNLM National Evaluation Center
The NNLM Data Warehouse stores NNLM data from the early 2000s to the present. This data is used to feed interactive dashboards, and NNLM members have the option to request data for their own research, analysis, and reporting. This project will help adapt existing data to a new data reporting system (CiviCRM) and add modifications and improvements to enhance reporting capabilities and analyses.
"Enhanced Research Metrics: Turning Publication Data into Actionable Insights" | Edward G. Miner Libraries, University of Rochester
Research metrics, such as author collaboration networks and publication impact, can provide valuable insights into scientific production. However, collecting and organizing these data can be a time-consuming and resource-intensive process. This project aims to utilize bibliographic data from Scopus to generate research metrics for various medical departments at our medical center.
"Ecology of infectious disease" | Cary Institute of Ecosystem Studies
We are looking to predict the next disease outbreak before it happens. This project focuses on (1) identifying animals that amplify disease, using computer algorithms that compare traits of known disease carriers with species not yet known to carry disease, and (2) examining which combinations of species, pathogens, and environmental conditions give rise to disease outbreaks. Interns will help clean and augment a subset of data from the Global Infectious Disease and Epidemiology Network (GIDEON) https://www.gideononline.com/.
"Git Primer Development" | The Data Curation Network
Data Curation Primers are detailed reference documents centered on a specific subject, disciplinary area, or curation task that can be used by curators when curating a dataset that falls outside of their expertise. These step-by-step resources provide a shared knowledge base for a specific data format, method, or tool. Interns will help develop a primer for Git, a distributed version control system that tracks changes in any set of computer files.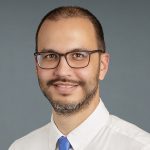 ABOUT Justin de la Cruz
Email author Visit author's website View all posts by Justin de la Cruz