Blank Screen while Ordering – Known Issue
Posted by Erin Latta on March 30th, 2018 Posted in: News, Regional Interest, Uncategorized

---
The single most frequently asked question at NDCO is related to blank or frozen screens while submitting a request in DOCLINE.
In most cases frozen or blank screens during borrowing means that DOCLINE is unable to retrieve data for a particular PubMed citation due to variations in the citation formats. This is particularly true of articles with Season/Year publication dates. The correct publication date format for this is "YYYY/Season" so if DOCLINE encounters the reverse, the system is unable to interpret the data and will return only a blank screen. If a user is inputting several PubMed IDs at once, and one of those citations is problematic, it will not process the batch request. NCBI is aware of the issue and is actively investigating its solution.
The suggested workaround is to order problem citations using journal information in "Borrow/Unique Key>Order LocatorPlus" instead of PubMed IDs. This will populate the request with all the journal bibliographic information, and after inputting citation specifics, the request will route as usual via the Serial Routing Table.
This issue will be addressed in the new DOCLINE, planned for release this fall. Users who experience this should click the "Contact NLM" link in the Customer Support Portal to report the problem.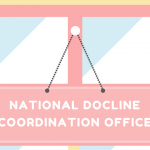 ABOUT Erin Latta
Email author Visit author's website View all posts by Erin Latta