DOCLINE-L Email Discussion List
Posted by Erin Latta on May 1st, 2018 Posted in: News, Regional Interest

---
Are you subscribed to the discussion list?
DOCLINE-L is an email discussion list available from the National Library of Medicine (NLM).
The purpose of the discussion list is to provide NLM with a means of broadcasting messages to DOCLINE users. It also provides a forum for DOCLINE users to communicate with each other and with NLM about issues related to DOCLINE or document delivery.  The list is unmoderated; however, postings are limited to list subscribers. The DOCLINE-L Archives allow users to search list postings, modify subscription options, and post messages.
We recommend that all DOCLINE libraries also subscribe to their regional discussion lists for important regional announcements in addition to subscribing to NLM's DOCLINE-L (to receive messages affecting all DOCLINE users).
To subscribe to the DOCLINE-L discussion list, please send the following text in the body of an email to: listserv@list.nih.gov
SUBSCRIBE DOCLINE-L your name
You will receive a confirmation message from the list management software. Once you respond to this acknowledgement message, you will receive a message from the DOCLINE Team welcoming you to DOCLINE-L. DOCLINE-L provides various subscription options which are set via list commands or through the DOCLINE-L Archives. Before posting for the first time subscribers should review the list guidelines.
DOCLINE-L is restricted to registered DOCLINE® users.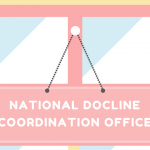 ABOUT Erin Latta
Email author Visit author's website View all posts by Erin Latta