New Webinar Series: DOCLINE Talkline: Introducing DOCLINE 6.0
Posted by Erin Latta on July 10th, 2018 Posted in: News, Regional Interest
Tags: webinar education
---
Date/Time: July 25, 2018 2:00 PM ET/1:00 PM CT/12:00 PM MT/11:00 AM PT
DOCLINE Talkline is a webinar series from the National Network of Libraries of Medicine, DOCLINE Coordination Office (NDCO) to promote and educate users on DOCLINE, LOANSOME Doc, and other resource sharing programs from the National Library of Medicine.
In the inaugural session of DOCLINE Talkline, Erin Latta, NNLM DOCLINE Coordinator and Lis Unger, NLM DOCLINE Team Lead will introduce users to DOCLINE 6.0. In this session users will
Understand the Google sign-in process
Understand how to link accounts to DOCLINE
Get a sneak peek at library records in the redesigned DOCLINE.
If you would like to ask a question ahead of time, please e-mail DOCLINE@hshsl.umaryland.edu. Questions will be integrated within the presentation as much as possible.
Pre-Registration is strongly recommended, but not required. To learn how to register for classes, please watch this short video on YouTube.
To Join the Webinar
To Join the Training Session
Enter your name and email address.
Enter the session password: docline.
Click "Join Now".
Follow the instructions that appear on your screen.
To view in other time zones or languages, please click this link.
To Join the Session by Phone Only
To receive a call back, provide your phone number when you join the training session, or call the number below and enter the access code.
Call-in toll number (US/Canada):1-650-479-3208
Access code: 626 265 475
To add this session to your calendar program (for example Microsoft Outlook), click this link.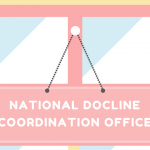 ABOUT Erin Latta
Email author Visit author's website View all posts by Erin Latta