Are you ready for the all new DOCLINE 6.0?
Posted by Erin Latta on August 15th, 2018 Posted in: News, Regional Interest

---
Are you ready for the all new DOCLINE 6.0?
Do you have your Google account set up and linked to your library via the existing DOCLINE?
The redesigned DOCLINE 6.0, scheduled for a late September launch, will introduce a new more secure log in method, using Google authentication (unrelated to Gmail).
Library staff that will be using DOCLINE need to create a Google account (or use an existing one) for logging into the new DOCLINE. The email address established with the Google account will become the username for logging into DOCLINE 6.0.  Google account information will not be used elsewhere in DOCLINE.  Once established, Google accounts need to be linked to existing libraries via the "Connect your account today" (green box) on the current DOCLINE home screen.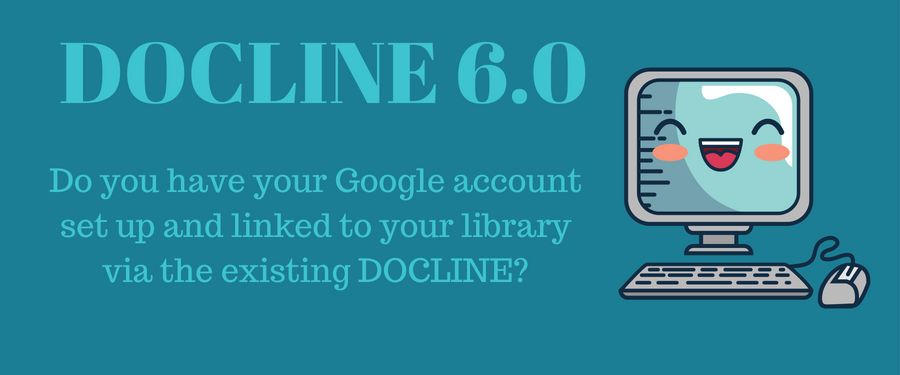 NLM recommends Google Accounts that are:
individual (not shared)
created using existing work email address (not a new Gmail address).
based on personal 'corporate' email address rather than generic library email address – for example: Belle.Beastmont@medctr.com, not library-articles@medctr.com
created using individual first and last names
Unconnected users should visit https://www.nlm.nih.gov/docline/support/path.html for more information about the transition, and take the first steps on the path to the new DOCLINE.  Over 1,400 libraries have already connected and discovered that even at facilities that block Gmail or other Google consumer applications, Google authentication can still work.
Users that are unable to successfully navigate to https://accounts.google.com, cannot log in, or are otherwise unable to create and use a Google account should contact DOCLINE Support.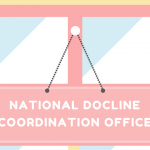 ABOUT Erin Latta
Email author Visit author's website View all posts by Erin Latta