DOCLINE Talkline: Google Login Session
Posted by Erin Latta on August 2nd, 2018 Posted in: News, Regional Interest

---
Date/Time: Wednesday, August 15, 2018 2 PM ET
DOCLINE Talkline is a webinar series from the National Network of Libraries of Medicine, DOCLINE Coordination Office (NDCO) to promote and educate users on DOCLINE, LOANSOME Doc, and other resource sharing programs from the National Library of Medicine.
Class: DOCLINE Talkline: Google Login Session
Instructors: Erin D. Latta
In this session of DOCLINE Talkline, Erin D. Latta, NNLM DOCLINE Coordinator and Lis Unger, NLM DOCLINE Team Lead will spend time focused specifically on understanding the Google sign-in process for DOCLINE 6.0.
To join the Training Session
1. Go to https://nih.webex.com/nih/k2/j.php?MTID=tf2c7fc39cbe0c256f2313576c34c1b63
2. Enter your name and email address (or registration ID).
3. Enter the session password: docline.
4. Click "Join Now".
5. Follow the instructions that appear on your screen.
To view in other time zones or languages, please click the link: https://nih.webex.com/nih/k2/j.php?MTID=tc2ab765322a880907a05d802f2b6d6cd
To Join the Session by Phone Only
——————————————————-
To receive a call back, provide your phone number when you join the training session, or call the number below and enter the access code.
• Call-in toll number (US/Canada): 1-650-479-3208
• Global call-in numbers: https://nih.webex.com/nih/globalcallin.php?serviceType=TC&ED=712216152&tollFree=0
• Access code: 623 465 310
To add this session to your calendar program (for example Microsoft Outlook), click this link: https://nih.webex.com/nih/k2/j.php?MTID=tc2cdfde7c055692a2b00e22c7b9e8d57
If you're unable to attend this session, the webinar will be recorded and uploaded on the NNLM YouTube DOCLINE Talkline Playlist within one week. https://www.youtube.com/watch?v=KpCVPOS9OYo&list=PLUlRqrjIldD6_IH9nBWRbMUCFSBJAN_Oa
We will send a reminder e-mail to you prior to the webinar.
Thank you.
Erin Latta, NNLM DOCLINE Coordinator
View/Cancel your registration: https://nnlm.gov/registration/28681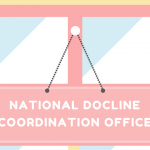 ABOUT Erin Latta
Email author Visit author's website View all posts by Erin Latta