New DOCLINE scripts for ILLiad 9.0.3 & 8.7.3
Posted by Erin Latta on August 6th, 2019 Posted in: News

---
Atlas Systems releases new DOCLINE scripts for ILLiad
A new set of Docline scripts have been added to the ILLiad Downloads for users who are on the latest versions of ILLiad (v8.7.3 or 9.0.3). The script will fix the following errors:
Fixed compatibility issue between DOCLINE scripts and specific versions of .NET 4.8 and the 1903 Windows update.
Fixed a compatibility issue where a DOCLINE script error was causing a blank Account Type box to appear on the DOCLINE Importing tab. Bug# 4111
The default Primary DeliveryMethod will no longer be auto-populated. Instead, it will allow DOCLINE to populate its own configuration if using the default FieldTranslation.xml file. Bug# 4025
Fixed issue where ILLiad drops "x" value at the end of ISSN when importing from DOCLINE. Bug# 4027
Fixed issue where Patron Name is not properly imported into the DOCLINE request form if available with the imported DOCLINE information. Bug# 4263
To update DOCLINE, please replace your current Docline scripts with the new 3.1.2.1 scripts in the C:\Program Files (x86)\ILLiad\Docline\DefaultScripts.zip\Doclinefolder.
NOTE: If you have any customizations to the FieldTranslation.xml file, please backup your current customized FieldTranslation.xml file then modify the new FieldTranslation.xml file with any custom changes.
via Sara Juel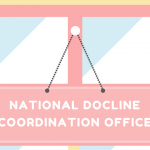 ABOUT Erin Latta
Email author Visit author's website View all posts by Erin Latta