New DOCLINE Web Address and ILLiad
Posted by Erin Latta on August 10th, 2019 Posted in: News

---
NLM announced the DOCLINE 6 web address will change to https://docline.gov on August 12, 2019. Atlas Systems has already been in communication with NLM to accommodate the web address change in ILLiad.
Timeline of DOCLINE Web Address Changes:
On August 12th, 2019 there will be two (2) hours of downtime starting at 11:00 am ET for a DOCLINE system update.
After the update, anytime you connect into DOCLINE via ILLiad, you will automatically be taken from newdocline.gov to docline.gov via a redirect added by NLM to the newdocline.gov web address. The redirect will be active until January 1st, 2020.
In September 2019, Atlas will be releasing the ILLiad 9.1 update that will use the new DOCLINE web address (instead of following the redirect). The DOCLINE LUA scripts will be updated as a part of the client installer. There will also be a new set of DOCLINE scripts available for download for ILLiad 8.7.3 users.
via Sara Juel, Atlas Systems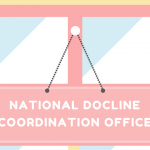 ABOUT Erin Latta
Email author Visit author's website View all posts by Erin Latta