DOCLINE Update | DOCLINE 6.2.2 released – includes "Contact Library"
Posted by Erin Latta on October 28th, 2019 Posted in: News

---
DOCLINE 6.2.2 now available
NLM is pleased to announce the release of DOCLINE version 6.2.2, including the Contact Library feature and other important updates.
In Search Requests for Lend and Borrow, users can email another library about a specific request after finding the request in search results. A Contact Library envelope icon will appear next to the Borrower/Lender library name (unless the request has been cancelled or otherwise Retired Unfilled).
Because Contact Library sends to multiple email addresses, users should update their DOCLINE library profile to ensure correct staff receive request correspondence. The Contact Library emails are addressed to the Delivery Email address listed in the Library Profile (Library Addresses & Other Information>Delivery & Billing section) as well as to every Contact that is assigned the ILL role.
DOCLINE 6.2.2 also adds:
Updated, secured EFTS administration
Library Search Filters
A complete list of release changes is available.
– The DOCLINE Team
---
Questions about DOCLINE? See the DOCLINE System home page for quick tour videos, FAQs and more. 
Contact your Coordinator for help using the system.
Write to the Help Desk with feedback or to report technical issues.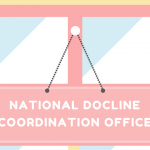 ABOUT Erin Latta
Email author Visit author's website View all posts by Erin Latta