DOCLINE Update | DOCLINE 6.2 released – Includes improved functionality for PMID requests
Posted by Erin Latta on October 1st, 2019 Posted in: News

---
DOCLINE 6.2 now available
NLM is pleased to announce the release of DOCLINE version 6.2, with multiple-PMID requesting.
As of October 1, the "Got PMID? Get Article!" input field, and the Place Request: PMID option in the Borrow menu now support input of multiple PMIDs.
With this release, borrowers can retrieve up to five PubMed article citations, select all (or some) citations, add/modify request information (ex. Patron Name, Need by date, routing) as needed, and complete their requests.
The new request "Success!" system message for multiple-PMID requests includes both the PMID and citation of each request, as well as the lender. New information included in the "Success!" display includes: Borrowing Library name (to assist those responsible for multiple libraries), Patron Name (if input by borrower), date/time requests were placed, and submitting user.
DOCLINE 6.2 also adds:
Updated Manual request receipts with second Author field (if input by borrower)
Updated Journals Search to include user options when 'No Journal Found'
Manual request form updated with user help
Borrow button labels updated for clarity
User Account application emails updated
Additional help on "Permission Denied" login error message (for trouble-shooting account issues)
Additional search options on Administration Dashboard for customer support
Updated NLM Customer Support links in website
Check out the quick tour video for an overview of the feature.  A complete list of release changes is available.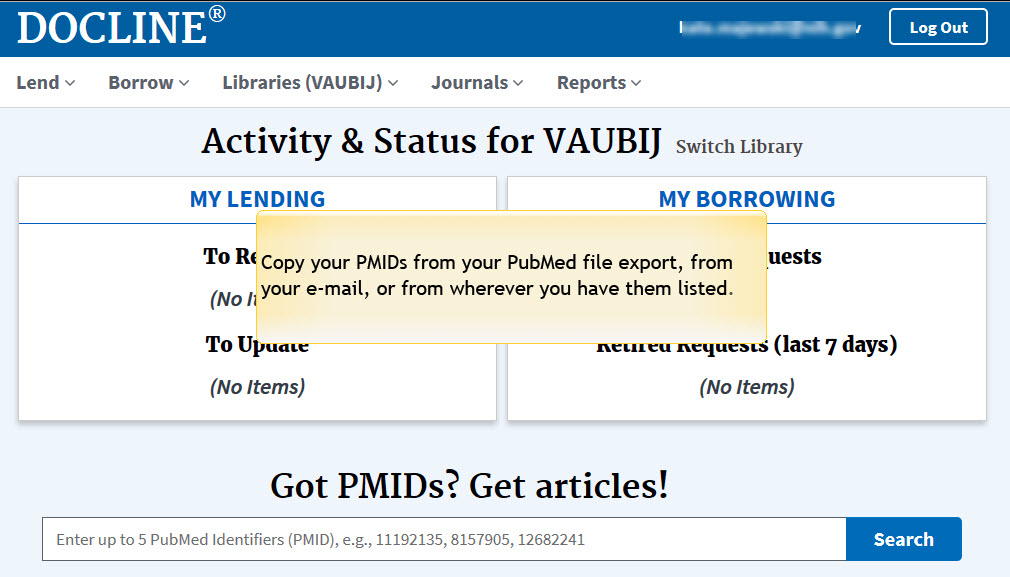 ---
Questions about DOCLINE? See the DOCLINE System home page for quick tour videos, FAQs and more. 
Contact your Coordinator for help using the system.
Write to the Help Desk with feedback or to report technical issues.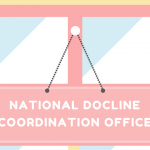 ABOUT Erin Latta
Email author Visit author's website View all posts by Erin Latta