Are your DOCLINE staff ready?
Posted by Erin Latta on November 14th, 2019 Posted in: News

---
The holiday season is approaching! Is your library temporarily closing? Will your DOCLINE staff be out of the office/away?
We'd like to offer a few suggestions:
Set your library's out-of-office dates by going to Libraries–> Manage Library–> Library Schedule
How do you prepare your back-up for covering DOCLINE when you are away? We encourage you to share your instructions and suggestions with the DOCLINE community on the DOCLINE-L listserv.
Have a wonderful Holiday Season!
-The DOCLINE Team
U.S. National Library of Medicine sent this bulletin at 11/13/2019 04:26 PM EST
◊
Questions about DOCLINE? See the DOCLINE System home page for quick tour videos, FAQs and more. 
Contact your Coordinator for help using the system.
Write to the Help Desk with feedback or to report technical issues.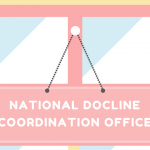 ABOUT Erin Latta
Email author Visit author's website View all posts by Erin Latta