NLM Interlibrary Loan Online Only
Posted by Erin Latta on March 19th, 2020 Posted in: News

---
Message from the NLM Team:
Following Office of Personnel Management<opm.gov> guidance on Coronavirus Disease (COVID-19) and recommendations from the CDC<cdc.gov>, the National Library of Medicine (NLM) print collection will be unavailable for interlibrary loan (ILL) fulfillment starting Thursday, March 19, 2020 at 8 am, until further notice.  During this period NLM will continue to provide ILL services from electronic resources.
During this period, NLM online resources will remain available, including NLM Digital Collections (https://collections.nlm.nih.gov/) and PubMed Central (https://www.ncbi.nlm.nih.gov/pmc/). If you have questions or concerns about your article request, please use Contact Us (if a DOCLINE library<https://support.nlm.nih.gov/knowledgebase/article/KA-05235/en-us>) or the Customer Service Form<https://support.nlm.nih.gov/support/create-case/>.
For latest NLM ILL service information check this website – https://www.nlm.nih.gov/psd/cas/illhome.html.
-Lisa Theisen
Head, Collection Access Section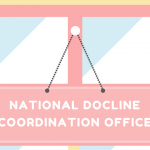 ABOUT Erin Latta
Email author Visit author's website View all posts by Erin Latta