EFTS Interlibrary Fund Transfer- MLA Update
Posted by Erin Latta on May 29th, 2020 Posted in: News

---
Significant Changes to EFTS and DOCLINE after June 30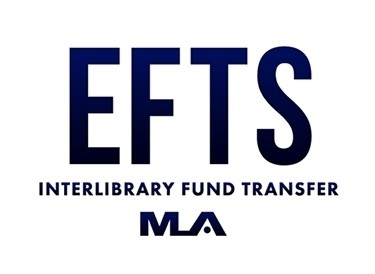 The University of Connecticut Health Center (UCHC) is transferring the operations of the Electronic Funds Transfer System (EFTS) to MLA in a timeline agreed to by UCHC, EFTS, and DOCLINE, National Library of Medicine (NLM).
If you are not signed up with MLA and are a user of EFTS, your operations will be disrupted after June 30.
Updated key dates:
June 15: MLA EFTS Go-Live 1: Users who signed up with MLA EFTS start their configuration on the new platform
June 30: Last transaction day for ALL users of current EFTS; transactions need to be processed by July 9 on UCHC EFTS
June 30: Last day for EFTS users who are not signed up with MLA EFTS to download their EFTS transaction history from DOCLINE
July 1: DOCLINE resets all EFTS Participant Indicators to reflect participation in the MLA EFTS platform
July 24: Last day for libraries to settle any negative balances on UCHC EFTS
July 30: UCHC transfers library participant funds to MLA (for libraries who have requested it in the MLA User Agreement); MLA posts those amounts onto the MLA EFTS library accounts
Aug 3: MLA EFTS Go-Live 2: Users who are signed up with MLA EFTS can upload interlibrary loan (ILL) transactions, which includes July transactions
Please consult the EFTS information page for the full timeline and other details.
Please consult the library listing page for:
For sign-ups and questions, please contact Jim Westwood at MLA. via Kevin Baliozian
Released: May 28, 2020 04:45 PM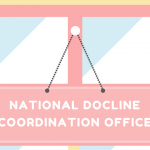 ABOUT Erin Latta
Email author Visit author's website View all posts by Erin Latta