DOCLINE Update | Version 6.2.11 released – Adds Request Sorting Options
Posted by Erin Latta on June 22nd, 2020 Posted in: News

---
DOCLINE 6.2.11 now available
NLM is pleased to announce that DOCLINE version 6.2.11 was released yesterday, June 17, 2020. 
This release adds new sort options for Lend and Borrow Request Search results.
Preparations for EFTS Library synchronization and server software updates were also included.
A complete list of release changes is available from the DOCLINE System home page
– The DOCLINE Team
---
Questions about DOCLINE? See the DOCLINE System home page for quick tour videos, FAQs and more. 
Contact your Coordinator for help using the system.
Write to the Help Desk with feedback or to report technical issues.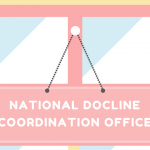 ABOUT Erin Latta
Email author Visit author's website View all posts by Erin Latta