Participatory Evaluation, NLM Style
Posted by nnlmneo on November 11th, 2016 Posted in: News, Questionnaires and Surveys

---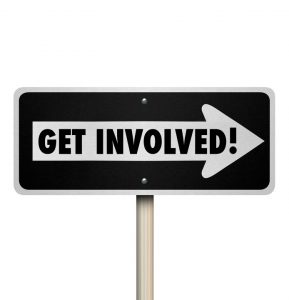 This week, I invite you to stop reading and start doing.
Okay, wait. Don't go yet.  Let me explain. I am challenging you to be a participant-observer in a very important assessment project being conducted by the National Library of Medicine (NLM).
The NEO is part of the National Library of Medicine's program (The National Network of Libraries of Medicine) that promotes use of NLM's extensive body of health information resources.  The NLM is devoted to advancing the progress of medicine and improving the public health through access to health information. Whether you're a librarian, health care provider, public health worker, patient/consumer, researcher, student, educator, or emergency responder fighting health-threatening disasters, the NLM has high quality, open-access health information for you.
Now the NLM is working on a long-range plan to enhance its service to its broad user population.  It is inviting the public to provide input on its future direction and priorities. Readers, you are a stakeholder in the planning process. Here is your chance to contribute to the vision. Just click here to participate.
And, because you are an evaluation-savvy NLM stakeholder, your participation will allow you to experience a strength-based participatory evaluation method in action.  Participatory evaluation refers to evaluation projects that engage a wide swath of stakeholders. Strength-based evaluation approaches are those that focus on getting stakeholders to identify the best of organizations and suggest ways to build on those strengths. Appreciative Inquiry is one of the most widely recognized strength-based approaches. The NEO blog have posts featuring Appreciative Inquiry projects here and here.
While I have no idea if the NLM's long-range planning team explicitly used Appreciative Inquiry for developing their Request for Information, their questions definitely embody the spirit of strength-based assessment. I'm not going to post all of the question here because I want readers to go to the RFI to see the questions for themselves. But as a teaser, here's the first question that appears in each area of inquiry addressed in the feedback form:
 "Identify what you consider an audacious goal in this area – a challenge that may be daunting but would represent a huge leap forward were it to be achieved.  Include any proposals for the steps and elements needed to reach that goal. The most important thing NLM does in this area, from your perspective."
So be an observer: check out the NLM's Request for Information.  Notice how they constructed a strength-based participant feedback form.
Then be a participant: take a few minutes to post your vision for the future of NLM.
ABOUT nnlmneo
Email author View all posts by nnlmneo