Practical and Ethical Guidelines for Conducting Photovoice Studies
Posted by nnlmneo on December 12th, 2014 Posted in: News, Storytelling

---
If you think you might want to do a photovoice evaluation study, then you definitely should consult Practical Guidance and Ethical Considerations for Studies Using Photo-Elicitation Interviews by Bugos et al.  The authors reviewed articles describing research projects that employed photovoice and photo-elicitation.  Then, they skillfully synthesized the information into practical and ethical guidelines for doing this type of work.
Photo-elicitation refers specifically to the interviewing methods used to get participants to talk about their photographs and videos. The key contribution of this article is its focus on how to interviewing. Effective interviewing technique is essential because the photographs are meaningless unless you understand the participants' stories behind them. The practical guidelines help you elicit usable, trustworthy story data after the photographs have been taken.
While interviewing is the main focus of the article, you will find some advice on the photo collection phase as well. This article includes guidance on how to train your participants to protect their own safety and the dignity of their subjects when taking photographs. All of the research projects reviewed for this article received institutional review board approval. If you follow their guidelines, you can have confidence that you are protecting the safety, privacy and confidentiality of all involved.
Here is the full citation for this very pragmatic article:
Bugos E, Frasso R, FitzGerald E, True G, Adachi-Mejia AM, Cannuscio C. Practical Guidance and Ethical Considerations for Studies Using Photo- Elicitation Interviews. Prev Chronic Dis 2014;11:140216. DOI: http://dx.doi.org/10.5888/pcd11.140216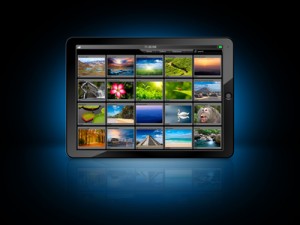 ABOUT nnlmneo
Email author View all posts by nnlmneo