2016 Annual NEO Shop Talk Round-up
Posted by nnlmneo on December 30th, 2016 Posted in: NEO Projects, News

---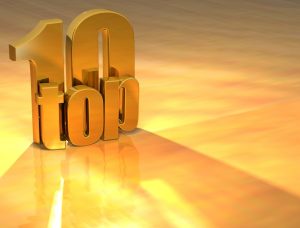 Like everyone else, we have an end-of-the-year list.  Here's our top ten list of the posts we wrote this year, based on number of views:
10. Developing Program Outcomes Using the Kirkpatrick Model – with Vampires
9.  Inspirational Annual Reporting with Appreciative Inquiry
7.  Designing Surveys: Does the Order of Response Options Matter?
6.  Simply Elegant Evaluation: GMR's Pilot Assessment of a Chapter Exhibit
5.  A Chart Chooser for Qualitative Data!
4.  W.A.I.T. for Qualitative Interviews
3.  The Zen Trend in Data Visualization
2.  How I Learned to Stop Worrying and Love Logic Models (The Chili Lesson)
1.  Logic Model for a Birthday Party
We put a lot of links to interesting things in our blog posts.  Here are the Top Ten websites that people went to from our blog:
9.  Books by Stephanie Evergreen
8.  Tearless Logic Model article in Global Journal of Community Psychology Practice
7.  AEA 365 | A Tip-a-Day by and for Evaluators
6.  Public Libraries, Project Outcome – Looking Back, Looking Forward
5.  Build a Qualitative Dashboard
4.  Nat King Cole, The Christmas Song
3.  The Histomap by John Sparks
2.  Tools: Tearless Logic Model (how-to summary)
1.  Stephanie Evergreen Qualitative Chart Chooser
The NEO wishes you a happy and fulfilling New Year!!
ABOUT nnlmneo
Email author View all posts by nnlmneo