NEO Announcement! Home Grown Tools and Resources
Posted by nnlmneo on February 3rd, 2017 Posted in: NEO Projects, News, Questionnaires and Surveys

---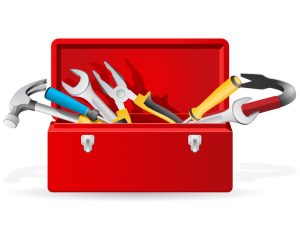 Since NEO (formerly OERC) was formed, we've created a lot of material – four evaluation guides, a 4-step guide to creating an evaluation plan, hosted in-person classes and webinars, and of course, written in this very blog! All of the guides, classes, and blogs come with a lot of materials, including tip sheets, example plans, and resource lists. In order to get to all of these resources though, you had to go through each section of the website and search for them, or attend one of our in person classes. That all changed today.
Starting now, NEO will be posting its own tip sheets, evaluation examples, and more of our favorite links on the Tools and Resources page. Our first addition is our brand new tip sheet, "Maximizing Response Rate to Questionnaires," which can be found under the Data Collection tab. We also provided links to some of our blog posts in each tab, making them easier to find. Look for more additions to the Tools and Resources page in upcoming months.
Do you have a suggestion for a tip sheet? Comment below – you might see it in the future!
ABOUT nnlmneo
Email author View all posts by nnlmneo