Finding Evaluator Resources in Surprising Places
Posted by nnlmneo on April 21st, 2017 Posted in: News

---
The National Training Office recently posted a Free and Low Cost Tools guide to help educators create and carry out training. Many of these tools can be used by more than just trainers though — evaluators can makes use of these tools as well. Here are some of my favorite tools from NTO's guide.
Trello
https://trello.com
I have used Trello to make personal to-do lists and to keep track of my progress with the recent NNLM website migration. Since Trello boards have a column structure, I thought to myself- could I use Trello to make an interactive Logic Model? Yes, yes I can!



I took the logic model from our Sunnydale blog series, and converted it into a Trello board. I made lists for Inputs, Activities, Reach, Short-term Outcomes, Intermediate Outcomes, and Long-term Outcomes. Each individual activity, outcome, etc is written on a Trello card under the list item. You can comment on the cards, create checklists for each card, set due dates, and mark them complete, all on an interactive and visually pleasing logic model.
Are your cards getting cluttered with comments and checklists? Create a new board and link the board to a specific card. For example, you can create a separate Kanban board for the card "Start a 12-hour "Dusk to Dawn" health reference hotline," and attach the link to the new board to the card in the logic model. Then, once that activity is completed, you can mark the corresponding card in the logic model as complete.
Adobe Spark
https://spark.adobe.com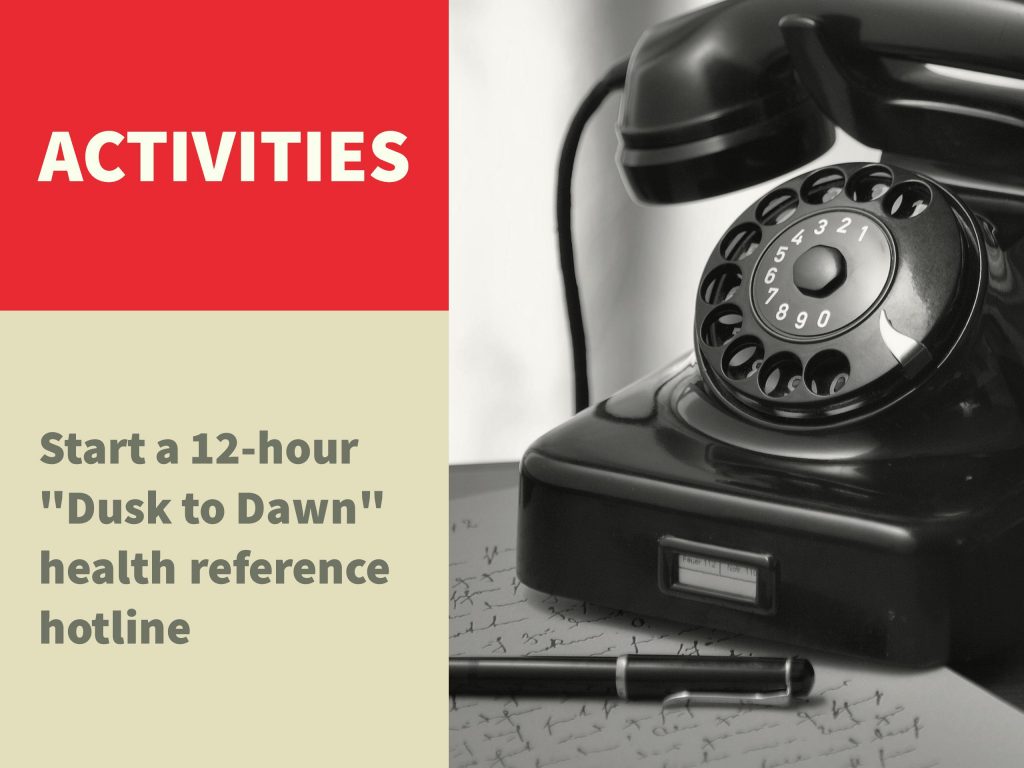 Here at NEO we are all about creating aesthetically pleasing and easy to read reports. I believe we all want to create pretty reports, but sometimes lack the time and energy to create one. It is much easier to type up a simple Word document and send it as an attachment.
With Adobe Spark, you can create slick web pages, social media posts, and even videos for free. I created the image on the left for a future slide deck about Sunnydale's evaluation program in less than 5 minutes.
This image is proportioned for a PowerPoint presentation, but you can create custom sized images for physical fliers, Facebook, and a number of other social media platforms.
I also made this spoof report with Adobe Spark in about 10 minutes. No HTML/CSS knowledge was needed, and Adobe Spark hosts the web page for you. It was a fairly simple process.
SlideShark
https://www.slideshark.com
I have not used SlideShark personally, but the idea of being able to present my PowerPoint slides from my mobile device makes my day. Instead of carrying around a bulky laptop, or forgetting a small flash drive, I can use SlideShark to broadcast my PowerPoint straight from my smartphone to a projector. In addition, I can share an online version of my presentation that is viewable at any time. That means no more uploading issues, or large email attachments.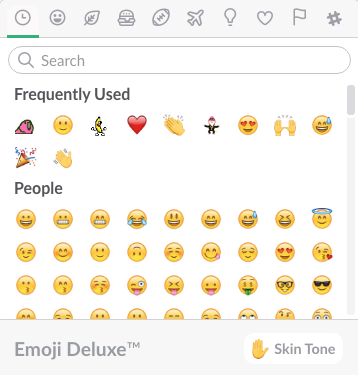 Slack
https://slack.com
Slack has to be my favorite tool on this list. At first, it might seem like a fancy forum, but it is so much more. Slack integrates with many other tools, such as Trello, Google Drive, and Skype, so you can keep all of your relevant work conversations, documents, and tools in one place, instead of hidden in various emails. Emojis and GIFs are encouraged, creating a fun and casual work environment.
Evaluators are always looking to increase stakeholder participation in their evaluation efforts. It could be especially hard to communicate if stakeholders do not live in the same area. Slack could be a useful way to keep stakeholders engaged in conversation no matter the distance. You could even throw a virtual data party! You can have one Slack channel for the entire party, or break up different activities into separate channels. Since Slack invites participants to use emojis and GIFs, the resulting conversation will certainly look like a party!
What are your favorite tools from NTO's guide? Let us know in the comments!
ABOUT nnlmneo
Email author View all posts by nnlmneo