Health in the Square
Posted by Margot M on October 12th, 2017 Posted in: Funded Project, Public Health
Tags: community engagement, nutrition, youth
---
This post is part of a series on NNLM NER's funded projects. 
In FY2016-2017, NNLM NER funded the Mason Square Branch of Springfield City Library (MA) for the Health In The Square project. Goals of this project included: strengthening community partnerships, providing healthy and nutritious food, and encouraging health literacy. The Mason Square Branch Library is a vibrant community library located in a neighborhood struggling with poverty. Librarians tapped into community strengths to host health-related programming at the branch library as well as other locations within the city.
Project leaders Ellen Sulzycki and Caitlin Kelley approached the School of Health Sciences at American International College (AIC), and arranged for AIC public health students to assist with programming. Sister Anna Muhammad, from the Springfield Food Policy Council, designed the curriculum for gardening workshops. She coordinated with community gardeners to hold workshops at various community gardens throughout the city of Springfield. Workshops included free soil testing, free garden start-up kits, and access to free seeds. Tasty Tuesdays nutrition workshops were offered to youth at the Mason Square Branch Library and at Martin Luther King Jr. Family Services after-school program. At Tasty Tuesdays, youth learned to prepare four no-cook, nutritious recipes.
The Health In The Square project supported the purchase and installation of tablets to allow library patrons easy access to quality health information. Springfield City librarians, project partners, and library patrons were invited to attend workshops on how to use MedlinePlus and other reputable health resources.
In their final report, project leaders Ellen Sulzycki and Caitlin Kelley stated: "Alleviating food insecurity was the driving force behind this project. By educating the community on healthy nutrition practices, providing all the tools needed to grow their own vegetables at home, and exposing them to health literacy resources, we hope to continue influencing the community and making positive change."
Looking for Mason Square at NELA!
Are you going to the 2017 New England Library Association Annual Conference? Ellen Sulzycki and Caitlin Kelley are teaming up with Brandie Burrows from the Portland Public Library (ME) to present on funding, planning, and executing public health programming in public libraries in Health Happens Here.
My colleague Susan Halpin will be presenting during the same session. Please ask her about how NNLM NER supports short-term outreach projects to promote quality health information in collaboration with local community organizations.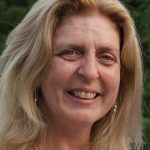 ABOUT Margot M
Email author View all posts by Margot M